[vc_row][vc_column][vc_column_text]

♥Welcome to Jennifer Brindley Portrait♥
Jennifer Brindley Portrait is a full-service portrait studio specializing in:
Contemporary Magazine-Style Portraiture
Personal Branding & Headshots
Maternity Portraits
Contemporary Intimate Portraiture (Boudoir)
Pet Portraiture
Couple's Portraits
Mother/Daughter Portraits
It's my mission in life to show you the best portrait you've ever seen of yourself.
Please feel free to look around the website. Then, I'd love to hear from you via the contact form (below.)
I can't wait to meet you.
~Jennifer
EVERY CONTEMPORARY PORTRAIT SESSION INCLUDES:
-Personal consultation & styling session
-Artfully directed celebrity-style photo shoot with 9-10 wardrobe changes
-Professional in-studio custom hair & makeup with take-home lashes
-Wardrobe & Styling Consultation with use of our one-of-a-kind, extensive Wardrobe Collection
(We have over 500 incredible, curated pieces with sizes ranging from 0-24)
-Use of any items within the Studio Accessories & Jewelry Collection
-Live styling during the photo shoot
-Multiple backdrops and lighting styles
-Private, beautiful studio location
-Full retouching included
-Reveal & ordering session (all images are purchased separately.)
-Satisfaction Guarantee
BE A MODEL FOR A DAY!
Session Fee: $349 + tax
*Ssession fee does not include any images.
Contemporary Portrait Sessions in my studio include:
vanity fair style portraits, personal branding, boudoir, maternity, couples sessions, mother/daughter and pet portraits.
This is a true model for the day experience.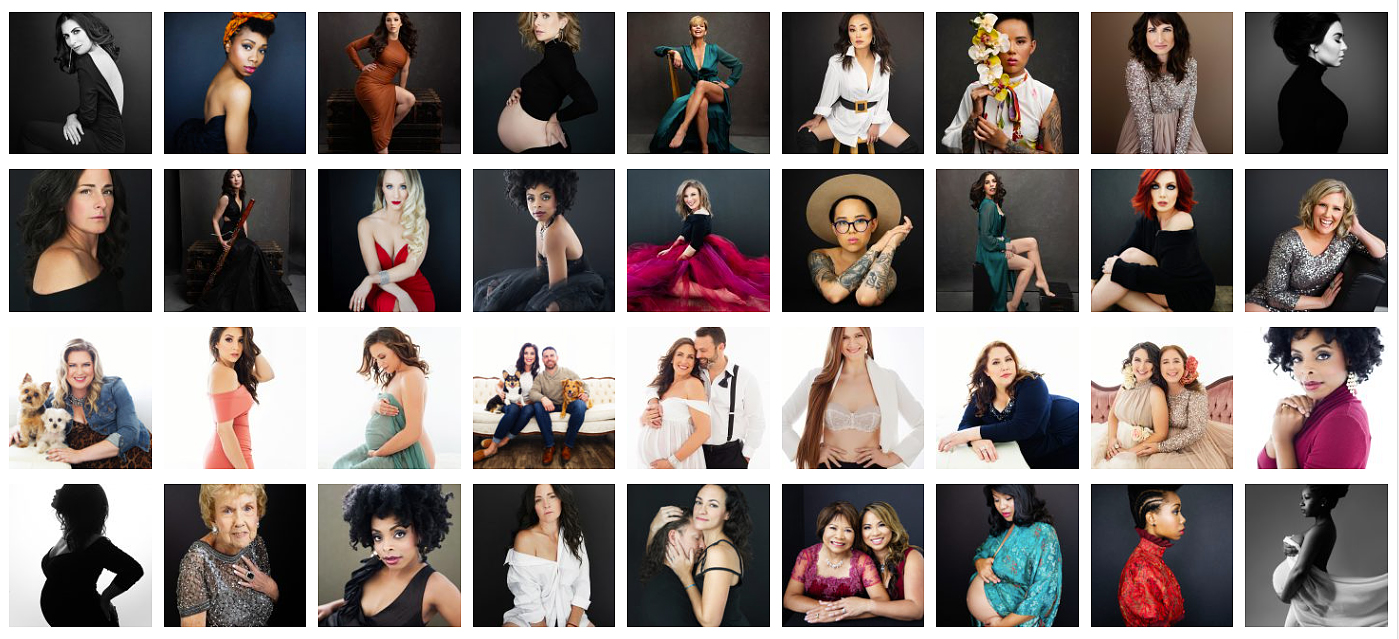 ​The JBP studio is located at 6127A W Greenfield Ave in West Allis, WI. We are on the 2nd floor of the building directly above the famous Peanut Butter and Jelly Deli.
The space offers BOTH natural light settings and studio lit sets.  ​
We provide our clients with the ultimate model for a day experience including access to our luxurious wardrobe with over 1,000 garments in sizes 00-24.
 Each session is entirely private:  this is a day JUST FOR YOU.
​
Session Start Time:  10:00 am
Session Wrap Time:  2:00-3:00pm
Monday, Wednesday, Thursday.
If you're interested in a photo session, please fill out the form below and I will get back to you within 24 hours!  Thank you for your interest and I can't wait to photograph you.
BOOK YOUR PORTRAIT SESSION:
[/vc_column_text][/vc_column][/vc_row]