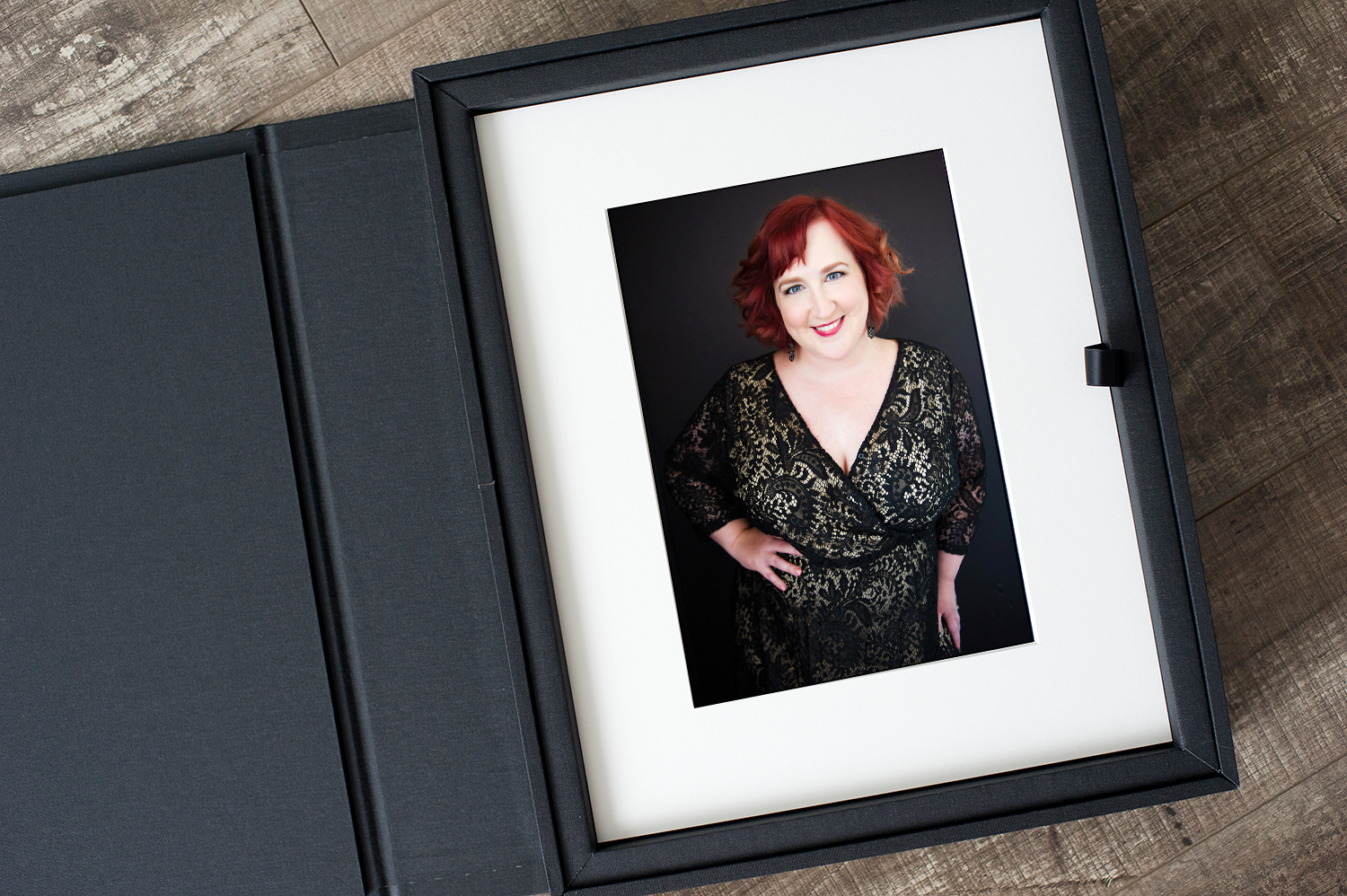 Today is a very special day! I am so excited to share some images from one of our Women's Day Giveaway winners,
Jennifer Shannon
!
I'm going to get right to it with Jenny's write-up of her experience. Be sure to scroll to the end to read the original nomination from her husband Dave!
"My wonderful husband, Dave, and I are celebrating 15 years of marriage in September. We have a sweet, energetic 7 year old son, Max, who keeps us on our toes. I've been a remote, work-from-home employee for about 10 years now. I work in the pharmacy software industry as an Account Manager/Business Analyst. Most days I really just get into "mom" mode and don't spend a lot of time on myself. My day-to-day look is mostly about comfort, not so much on style.
I had no idea that Dave nominated me for this contest until he spilled the beans a few days later and I read his Facebook entry. My husband tells me every single day how much he loves, appreciates, and cherishes me, and how beautiful he thinks I am. I wasn't quite prepared, though, to see it in writing out there on the Internet for all to see. Tears were shed for sure – I'm one lucky woman to be loved so much. Then to actually win? Wowza. I was equal parts nervous and excited. I looked through Jennifer's amazing website and was in awe of the beautiful portraits she's done. But me? Nah…. The anxiety kicked in. She had a wardrobe, but I'm the heaviest I've ever been – would anything fit me? Would I look ridiculous? Then came the consultation.

The moment I walked in and met Jennifer I was immediately at-ease. She was so kind and welcoming and genuine. I could tell right away that she sees people through the lens of her camera. She pointed out the positives in my appearance right away. She really SEES people. We talked about how I wanted to look for my portraits and I honestly had no clue – I had never in my wildest dreams imagined doing something like this. We started looking through the racks of clothes and my fears subsided even further. She had so many options – different sizes, colors, silhouettes. There was something for everyone. It was a lot of fun to try things on and figure out what might work best for the pictures. Now I just had to wait for the big day to arrive.

The nerves came back the morning of the appointment. It's very outside of my comfort zone to do something like this. I'm usually the person that takes the pictures – not the subject of pictures.Again, Jennifer had me at ease in no time. This time her makeup artist, Theresa, was also there to ease my anxieties and make me feel more comfortable. They were all ready for me. The outfits we pre-selected were hung on the rack. Accessories were chosen from Jennifer's vast collection. Makeup and hair styling tools were at the ready. All that was left to do was sit back and let them work their magic.

I have never had my makeup professionally done before so a part of me was a little worried about how it would turn out. (I've also never worn false eyelashes so when given the choice of whether or not I'd like to try them I jumped at the chance and loved the look.) 

When

Theresa

 completed her work and I looked in the mirror I was very pleased with the results. She did such a great job at highlighting the best parts of me. I didn't feel like I was looking at a stranger with a ton of makeup – it was me, just better. Next up was hair. I've had pretty short hair most of my adult life and have been growing it out recently. I don't really know what to do with it now that I have it. Theresa did her thing with input from Jennifer and it was stunning! She even gave me pointers for how to style it on my own at home. When I saw both the hair and makeup together I was thrilled, and honestly shocked. I had never seen myself like that before. My confidence definitely perked up.

When it came time to start the shoot, I will admit that I felt a bit awkward at first. Jennifer and Theresa had a mantra – "it feels awkward but looks great." I trusted them, went with it and in no time felt much more comfortable. Jennifer is so reassuring and she clearly knows what she's doing. She moved through different backgrounds, props, poses, and lighting with ease.The feedback from Jennifer during the shoot was so helpful – how to position the head, hands, arms, etc. Normally I would dread seeing myself in a photo but this time I couldn't wait to see how they turned out. (It was slight torture to see and hear her reactions to the shots when reviewing them on the camera display – but not be able to see them myself!)

The reveal day came and I was anxious to see the results. Jennifer started with "This is how the people who love you see you"….and then the pictures appeared. I could not hold back the tears. Who was this woman?

The results far exceeded anything I could have hoped for. Jennifer has a true talent in seeing the beauty in other people and then making that show up on film for the world to see. She captured so many different versions of "me" – some I had forgotten still exist – it was hard to pick favorites.

It was such an odd feeling to be standing in front of a wall of 22 absolutely beautiful pictures of yourself when you're the woman who doesn't like to have her picture taken.

I've had the photos for a few days now and have shown a few people. The feedback has been amazing. I was able to use one of the images as a headshot for work. People at the office picked up on it right away and I starting receiving messages complimenting me on the new image. What an improvement from the up-against-the-wall selfie I used to use for this purpose!

I now have a super distinct image of myself that is associated with every message I send to clients and coworkers. THIS is the image I want to project into my professional career – polished, put together, confident.

I honestly can't say enough good things about this experience. Jennifer's talent made me see myself in a whole new light and I will be forever grateful to her for that. This was not "just a photo shoot" for me. Sure, I'll go back to my yoga pants and t-shirts for school drop-off, but I want to see more of THIS woman. My husband deserves to see more of THIS woman.
I cannot thank you enough, Jenn, for allowing me to see myself in this way. I blurted it out during the reveal and I'll say it again with all the respect in the world. You are some kind of sorceress, lady. It's true magic that you work in your studio." ~Jenny
~
~
Dave's Original Nomination for Jenny:
"I nominate my awesome, amazing wife, Jennifer Shannon, for so many reasons that, if I were to list them all, this post would probably go on for 6 to 7 paragraphs. So, in the interest of brevity, I'll have to be judicious in listing reasons why I think she'd be perfect for this.

First of all, she's the type of woman that is ALWAYS thinking of someone else, whether it be me, our son Max, any of our family members that might need something, the ladies at church or Max's school, the neighbors, that cat walking across the street that may or may not be a lost and or homeless, or the bunny in the back yard that looks cold and "so cute". As a result, a good many times-she is the one thing in that equation that is left out.

Secondly, we both have had a heck of a past few years. Heavy sort of things that I won't innumerate here, but suffice it to say, Jenny's handled it all with grace, intelligence, skill, logical thinking and a stamina that, at times, leaves me amazed. When I was at my whits end, wore out and just whipped, she was the one that had that ability to reach down and find a reserve to do that "just one more thing". As we got through what we called "The toughest 5 years of our lives" I came to realize that more often than not, she was right in her decisions and thought processes. There was truly no one else that I'd rather have gone through all that with than her. She's honestly the driving force behind what we semi-jokingly refer to as "Team Borzo." We both have our roles-but there are many times I am taken aback by the little things she considers and acts on. As an example, while on a recent business trip I was left to get our son, Max, squared away and dropped off at school on a daily basis. There was an itemized check-list left out for me, daily, reminders on my phone of what particular activity was going to be happening on what day, what the morning routine was, and so on. I'd also like to point out, for the record, that Max still went to school one day in a pair of pants that I could have sworn were black, but turned out to be dark blue-which in NO WAY AT ALL matched the red/black t-shirt he was wearing. That sort of detail would never have been missed by her-I guarantee it.

Thirdly, she's worked out of our home office for at least the last ten years for a pharmacy software company(see, I told you she was smart!), and while that has certain benefits, it doesn't allow her to grace her co-workers with her smile and positive personality. What better way to hi-light that?

Last but not least, she is, of course beautiful, but as we all know, it never hurts to be reminded of that fact. We all get used to the way we see ourselves, throw in an insane schedule of household duties, work (with the occasional "meeting fiesta day" or business trip), Cub Scout activities, volunteering, running errands, and on and on and on…and it becomes quite easy to make one's self the first thing that gets ignored on the ever-present "To-do" list. I can't think of a better way to remind her of how important she is, and give her an idea of how I see her every day."
Dave's experience after the shoot ended – of the reveal and afterwards, as Jenny's husband and gift-giver of this experience:
"My wife's photo session was the perfect gift for our 15th wedding anniversary.

Originally I nominated her for the International Women's Day giveaway that Jennifer posted on her page without any thought of actually winning, because I never win anything.

That said, when she was selected I knew that I wanted to do all I could to make this the best gift I could for my wife.

To say that this surpassed my expectations is an understatement.

My wife is the type of woman that will do everything for everyone else and not really anything of herself.  She's also the type that doesn't have to put a lot of work, as far as makeup, hair, etc…into looking beautiful-she's just sort of…naturally got "it"-so a photo shoot like this is about as far outside of her comfort-zone as one can get.

But-it's been 4 days since Jenny had her reveal, and I can tell the difference already.

I say to her all the time-when I leave for work, "See ya later, beautiful.." (or something to that effect).  The normal response from her is something with a smirk, like "riiiiiiiiiiiiiiiiiiiiiiiiiiight…" (tone is more like "ok….whatever crazy guy")  Saturday, when I left for my second job-I threw that at her and she said, with a sorta wry/joking smirk, "Dang right, Babe."

I would recommend Jennifer to ANY of my friends and I mean-let's be honest…the results speak for themselves.  To say I second-guessed myself as far as nominating my wife Jenny, was an understatement because this sort of thing is NOT in her comfort zone, but Jennifer made her feel so comfortable. To hear my wife explain the shoot – it was sort of like – you are the center of attention, but it's genuine, not "put on" or fake.  And having talked with Jennifer through the whole process of surprising my wife by pre-paying the photo package, I can tell she absolutely loves what she does and has an ingrained passion for it.

I cannot say thank you enough to her for how she made my wife look, and more importantly, feel." ~Dave