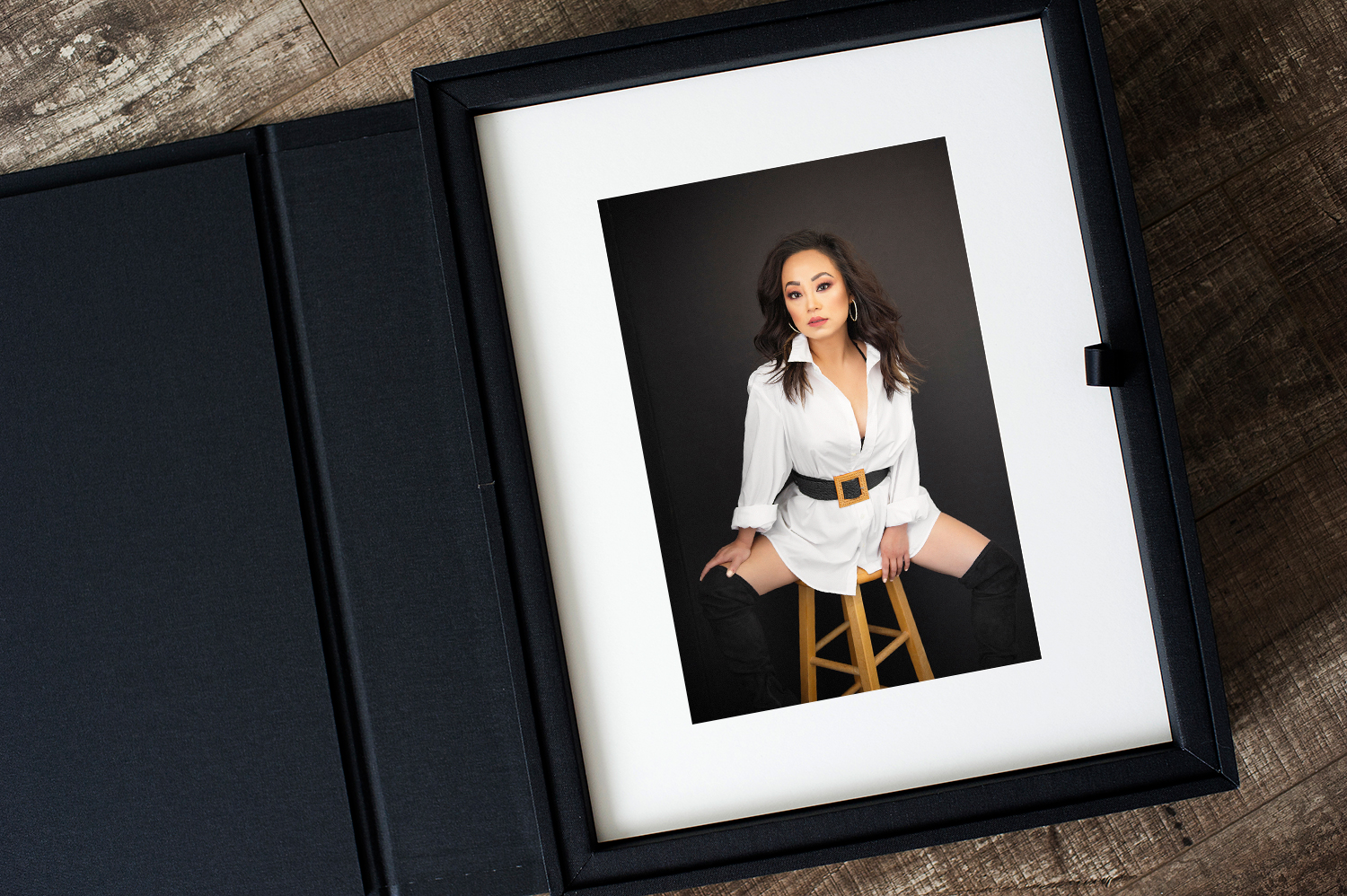 Today I have the most fun, vibrant shoot full of energy and fashion-forward fabulousness to share with you all. The lovely
Li came to the studio for portraits a few weeks ago. She shares my deep affinity for clothing and she also loves collecting beautiful shoes. We had an absolute blast in the studio showing her how gorgeous she is, and enjoying expressing her style in portrait.
"Being a mother of two boys and a corporate executive, doing a portrait shoot for myself honestly was not a priority, or so I thought…
I always believed that women can be feminine, soft, even girlie, yet strong, fierce, and a badass at the same time! This amazing experience with Jennifer proved exactly that! I see myself in so many different ways but they are all me!

The day of the shoot was the most fun part! I started the shoot with my lip pressed, jaw hardened (my decision making, slightly uncomfortable, a bit nervous look..) to letting out belly laughs and staring into the camera as if I couldn't have enough. Jennifer made me feel so comfortable and confident!! She tirelessly adjusted every piece of hair, jewelry, trim of the dress, to ensure that every picture was perfect. It was a day of glam, fun, and pampering!!

The journey of self-discovery doesn't stop there. She makes the revealing moment almost magical! There's nothing like standing in front of a wall lined with gorgeous photos of yourself. Every picture is in a perfect place, telling a compelling story, showing off a different side of you. It's captivating, overwhelming, and humbling all at the same time.
Women are beautiful!!! Embrace it and celebrate it!!! Do this for yourself, you won't regret it!" ~Li