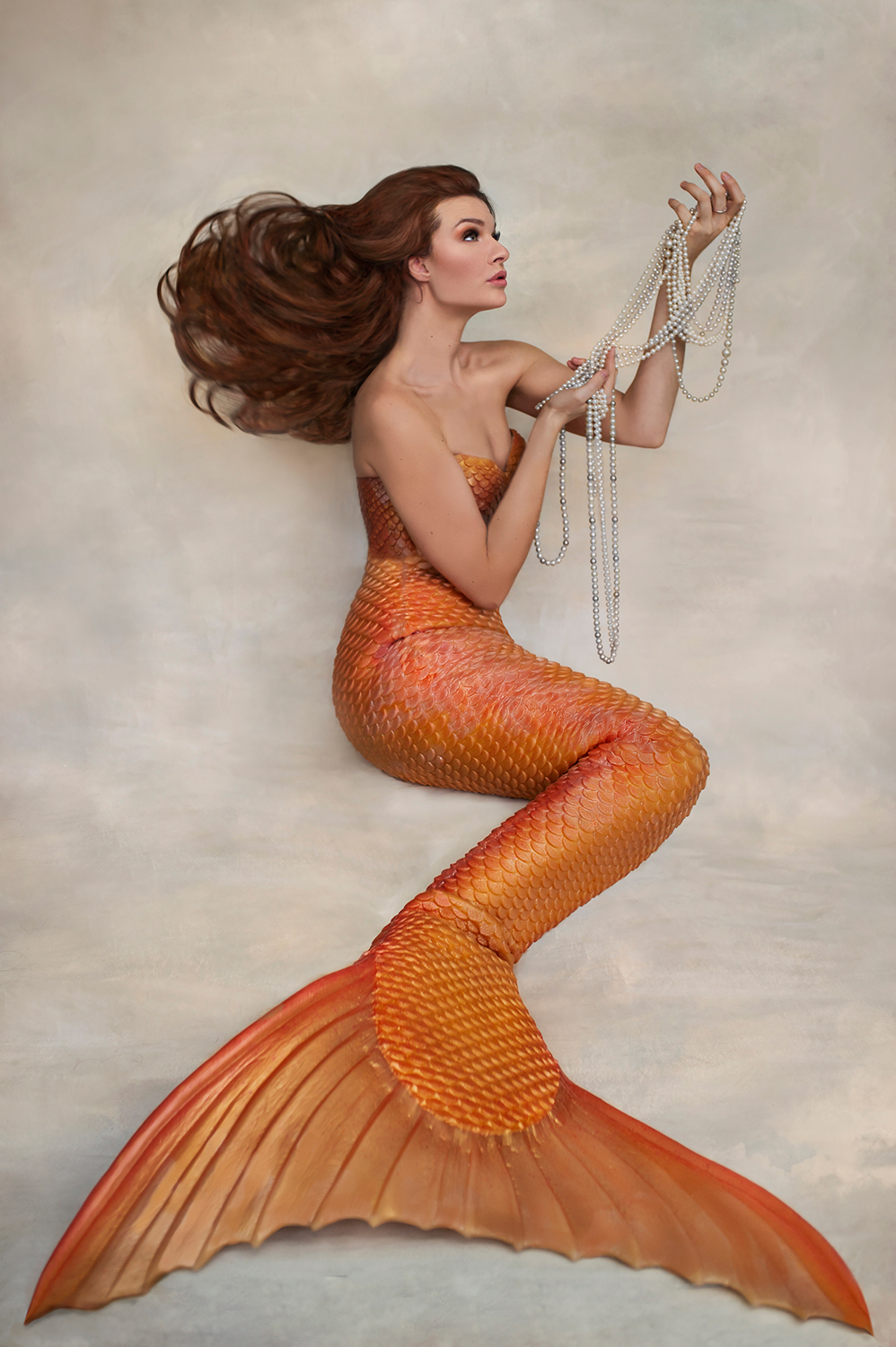 Today is Earth Day, and that means there's no better time to share this image of  Cassandra Erickson.
Cassandra came in to the studio for some headshots as she was running for local office (yes, she won!) – and she asked if she should bring her 35-lb silicone mermaid tail along for a shot. I excitedly said, "yes!"
And for the reasons I'm about to share – I love this photograph. I love the colors and the tones but I love how it captures this beautiful person in a breathless portrait – the way she looks on to the future with tenacity and hope, with tenderness and assuredness.
This is how Cassandra walks through the world.
Cassandra is a mermaid. Yes, she puts on this incredibly heavy tail and swims around in the lake because she loves the water. But she also puts on this persona to do fundraising events, birthday parties for children and to bring awareness to clean water issues.
Cassandra is an absolute champion of the earth.
She was the 2018 recipent of the Wisconsin River Alliance, "Water Hero" award.
She founded Mermaids Without Borders to help protect Wisconsin water. Established in 2015, Mermaids Without Borders began as a way to motivate the next generation to fight climate change today. They are working to permanently remove microplastics from the shorelines of the Fox River, which flows directly into the Bay of Green Bay and Lake Michigan.
Cassandra cares deeply about our environment.
What started with a clean up, led to tree planting, which inspired them to support various community gardens, as well as raise awareness and funds for a number of social impact campaigns. From clean-ups to tree planting, MwoB organizes resources to expand opportunities for more humans to explore, enjoy and co-exist in both urban and rural environments.
Cassandra's awesomeness doesn't even remotely end there.
Recently during the COVID-19 outbreak she has been volunteering with Operation Community Cares and Paul's Pantry, delivering care packages containing food, diapers/formula, and personal health items to needy members of the community.
Cassandra was also recently elected to represent her hometown of De Pere on the Brown County Board of Supervisors.
I'm so proud to know this woman, and there's no better local friend to spotlight on Earth Day than Cassandra.
Thank you for everything you do, Cassandra. We love you! ♥