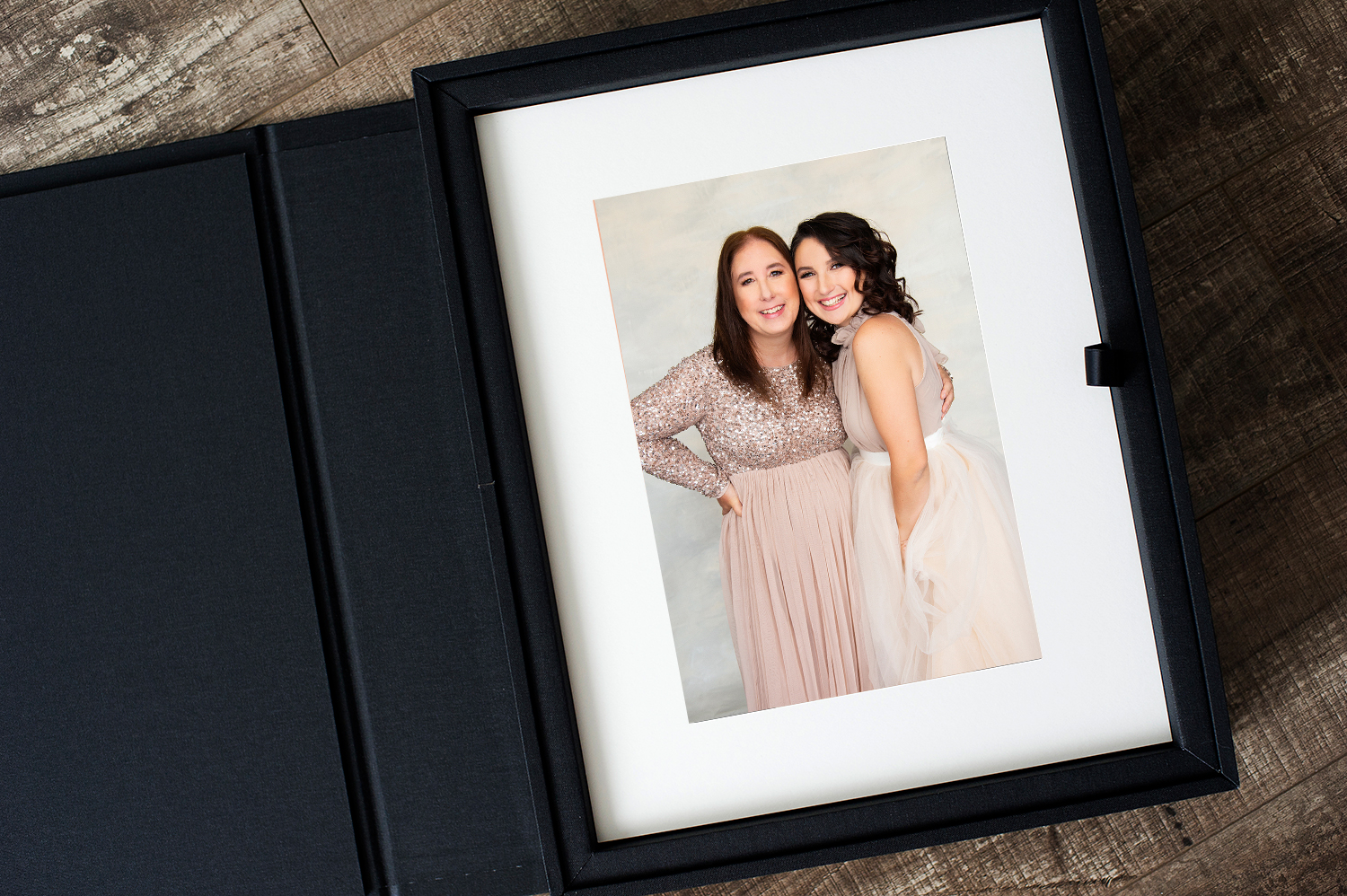 Today I'm so excited to share photos from the most recent Women's Day Giveaway recipient: Robin!
Robin was nominated by her daughter Nicole. Nicole told me all about how wonderful Robin is, how selflessly she gives to others consistently and how much she deserved this special experience. Robin, of course, said she wanted to be photographed with her daughter!
We had SO much fun in the studio celebrating their relationship and I love their photographs.
And now I'd like to let them both share a bit about their experiences:
"I am a person that does not buy anything for myself and am always buying for everyone else. When Nicole nominated me, this gave me a chance to spend money on myself that she said is well deserved. This past year my daughter and I have gotten really close. Taking these photos together just makes it even better and a good memory of that time. Being photographed was a wonderful experience. I felt like a movie star.

When looking at all the photographs, I really wanted to keep all of them because they were all great. It was so hard to choose.

Working with Jennifer and Katrina was a wonderful time. They were both very easy to work with and lots of fun was had with both. Thank you!"

"I got to know Jennifer's work from when she photographed my best friend's wedding and have followed her work ever since. When she announced her international woman's day giveaway, I couldn't think of anyone else more deserving to nominate than my mother. She is always so selfless in everything she does. She puts everyone else before herself and is there anytime I need her. She turned 50 this year and has been working hard on her health goals where she has lost almost 50 pounds.

I wanted to give her an opportunity not only to do something for herself and show off all her hard work but to feel like a movie star. When she learned that she won and was able to bring a guest, I was taken aback when she asked me to join her.

Neither of us wear makeup that often so it was wonderful to work with Katrina who did an amazing job listening to our ideas and executing them flawlessly and making it look so natural. I was also in love with how she made my curls look with minimal touch ups.

The day of the shoot was filled with so many emotions. From the moment you walk into her studio to the moment you leave, Jennifer makes you feel beautiful, amazing and empowered.

I loved getting to watch my mom get all dolled up and have the attention all on her. I definitely teared up watching Jennifer photograph my mom. She looked stunning and I couldn't wait for her to see herself in the photos.

Jennifer made it super fun and easy when we were taking our photos together. My mom and I had such a blast getting all dressed up, spending the day together and bonding. Jennifer not only has such great attention to detail but also makes you feel comfortable and heard.

Leading up to the day of the shoot, I had not been feeling my normal self as I was dealing with a lot emotionally. She helped me get out of my comfort zone, hyped me up and made me feel absolutely amazing.

When it came time for the reveal I was blown away at the photos that Jennifer showed us. I teared up seeing the photos of my mom and how beautiful she looked. I love how she captured the bond between my mom and I. I couldn't believe we were looking at photos of ourselves. It was definitely hard to choose as I wanted to keep them all. This was such a beautiful experience that I am grateful to have had with my mom.