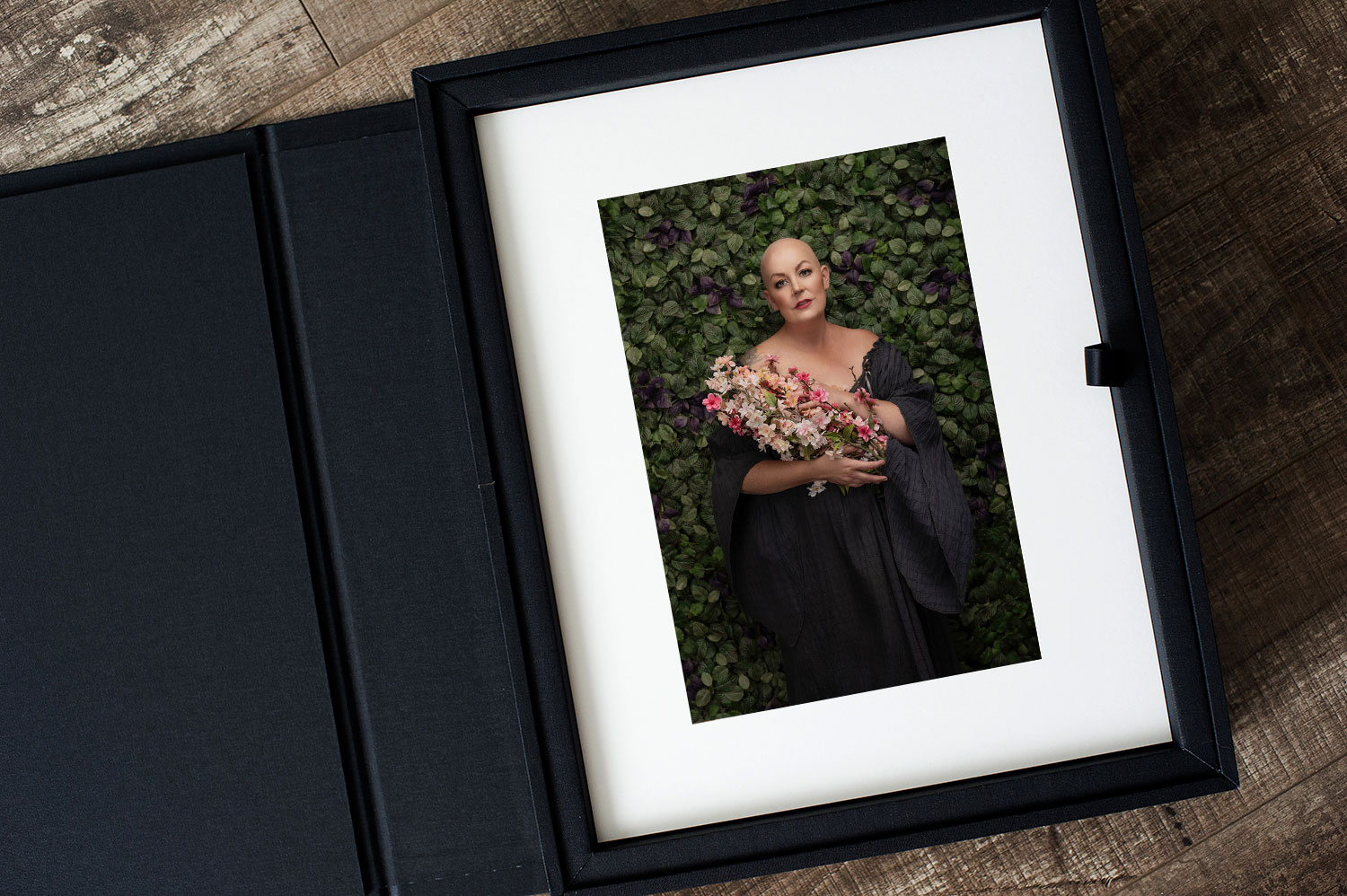 Today I am honored to share this portrait session. Chrystal is a very loved and valued member of our Wisconsin photography community. Really, it's more of a family. And when our friend was diagnosed with Breast Cancer, we all felt it ricochet through the community as we do with all of the hard and challenging and heavy things that happen to our fellow photographers.
When Chrystal came to me about portraits, I was beside myself. I was just so grateful and honored that she wanted to trust me with such an important task. The pool of talent and love in the photography community here in Wisconsin is vast and deep. This was a true honor.
It's always an important task to make portraits of someone. I always consider them to be legacy portraits. However, the task is a bit more heavily charged when the beautiful human in front of you is fighting cancer. But with Chrystal you'd almost never know it. She is so full of life and joy and has such a wicked spark. She's always been like that! And it was so much fun to spend the day with her, to get to know her wonderful family a little bit and to create such special memories. I'll be grateful for and honored by her trust forever.
And now a bit from Chrystal:
"In May of 2019 I was diagnosed with Breast Cancer, and during treatment I began to kick around the idea of having portraits done. There was no doubt in my mind who I dreamed of doing those portraits. As a 20 year veteran of the photography industry I spent years admiring Jennifer's work but always made excuses to myself. oh we'll do them when I recover or when I lose those extra few pounds.
All of those negative self taking points that can really hinder our life experiences.

Fast forward 2 years when I was re-diagnosed with stage 4 terminal breast cancer. I felt drawn to creating a legacy portrait for not only myself but for my family as well. When you face mortality your priorities change so rapidly.

The experience with Jennifer was amazing, confidence building and emotional. I've been fortunate to work with the amazing ladies at Posh Beauty Bar on many occasions, Katrina's make up skills are bar none, she is a phenomenal artist. The combination of stunning wardrobe choices and expertly applied makeup allowed me to feel so confident going into the session.

During the reveal of our images I can not put into words how it felt. There is something really bitter sweet about it all. This experience has allowed me to see in myself what others see in me, strength, confidence and happiness. The images are stunning and represent so much more than just a picture. They are everything I needed during this difficult journey. "

~ Chrystal