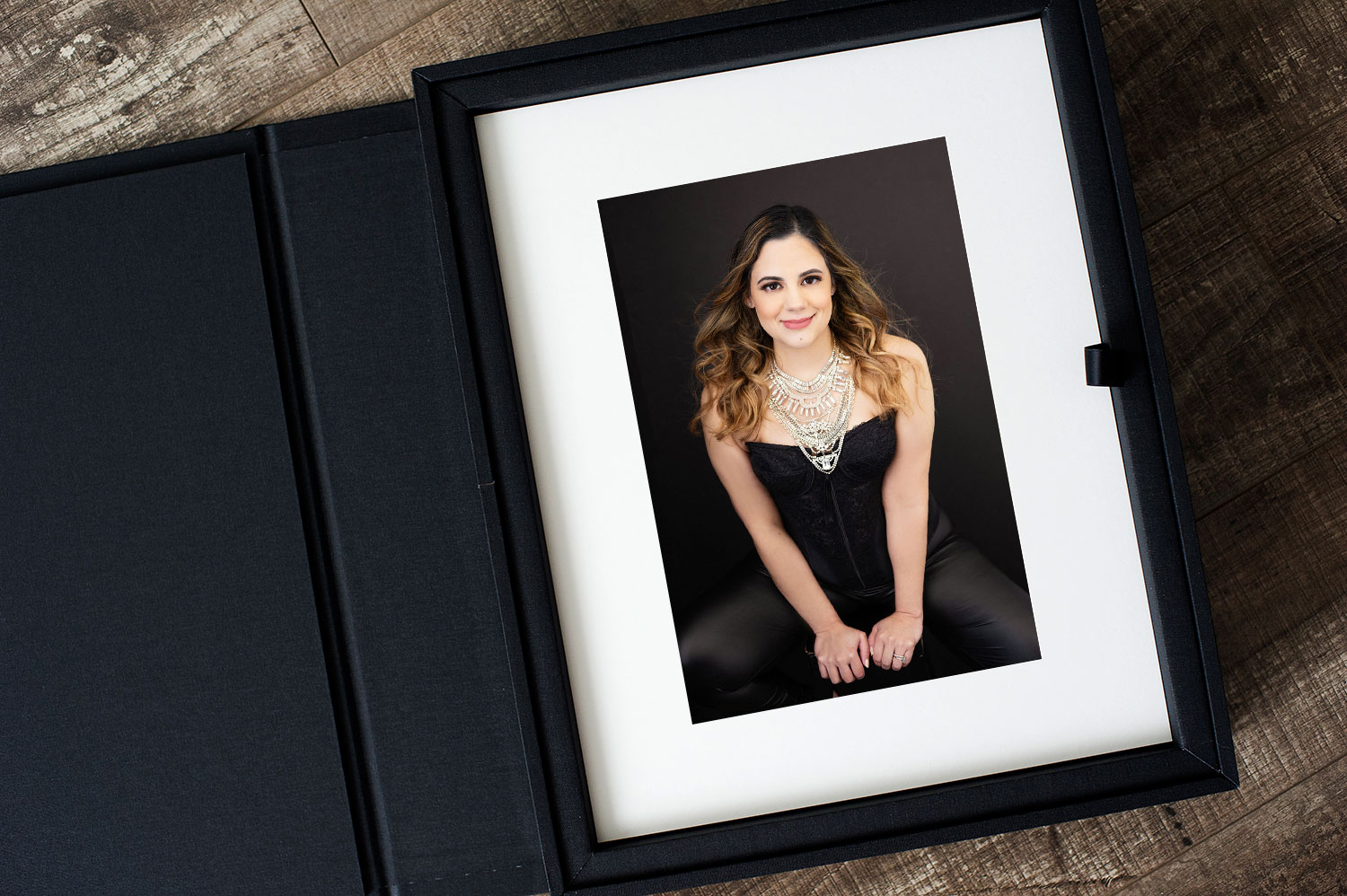 "I have been following Jennifer's work since a dear co-worker was featured (twice!) this year. I was blown away, and immediately thought "that could be fun…", yet simultaneously "… but could I really do that?"
2021 has been an interesting year for me. In January I started a new position at work. I stepped outside the familiar in an effort to be a better version of myself, daring to believe I could do something different. So what was more apt than to end the year how I started it? With an experience that further pushed the limits of what I felt comfortable doing. If you put an introvert in front of a camera, what could go wrong?
Absolutely nothing if you put yourself in Jennifer's hands.
From the beginning, Jennifer was lovely to work with. She was easy to talk to – which is saying a lot from a person who doesn't open up to people very easily. I don't know what magic exists in her studio, but it felt like everything I tried on was perfect — It was easy to find a variety of outfits from her enviable wardrobe.
On photo shoot day, Katrina was able to make me feel/look so glamourous. More importantly, as someone who rarely wears makeup, she made me feel comfortable in my own skin.
As a photographer Jennifer is disarming in her approach. She made it easy for me to get out of my own head and enjoy the moment. It was a such a fun experience.
Leading up to my reveal day, I was nervous. Would the pictures come out okay? Would I like any of them? With my stomach in knots, I watched a slideshow that was presented to me. What I loved the most: just as thoughts were swarming in my head about what I had seen, I was surprised with a gallery wall of all my pictures. Pictures I could touch. Pictures I could see up close and marvel over. I was delighted. It was more than just the results of playing dress up.
Jennifer was able to put forth an authentic manifestation of the sweet, the playful, the sassy, the bad-ass, the beautiful, confident parts of me. " ~Shani