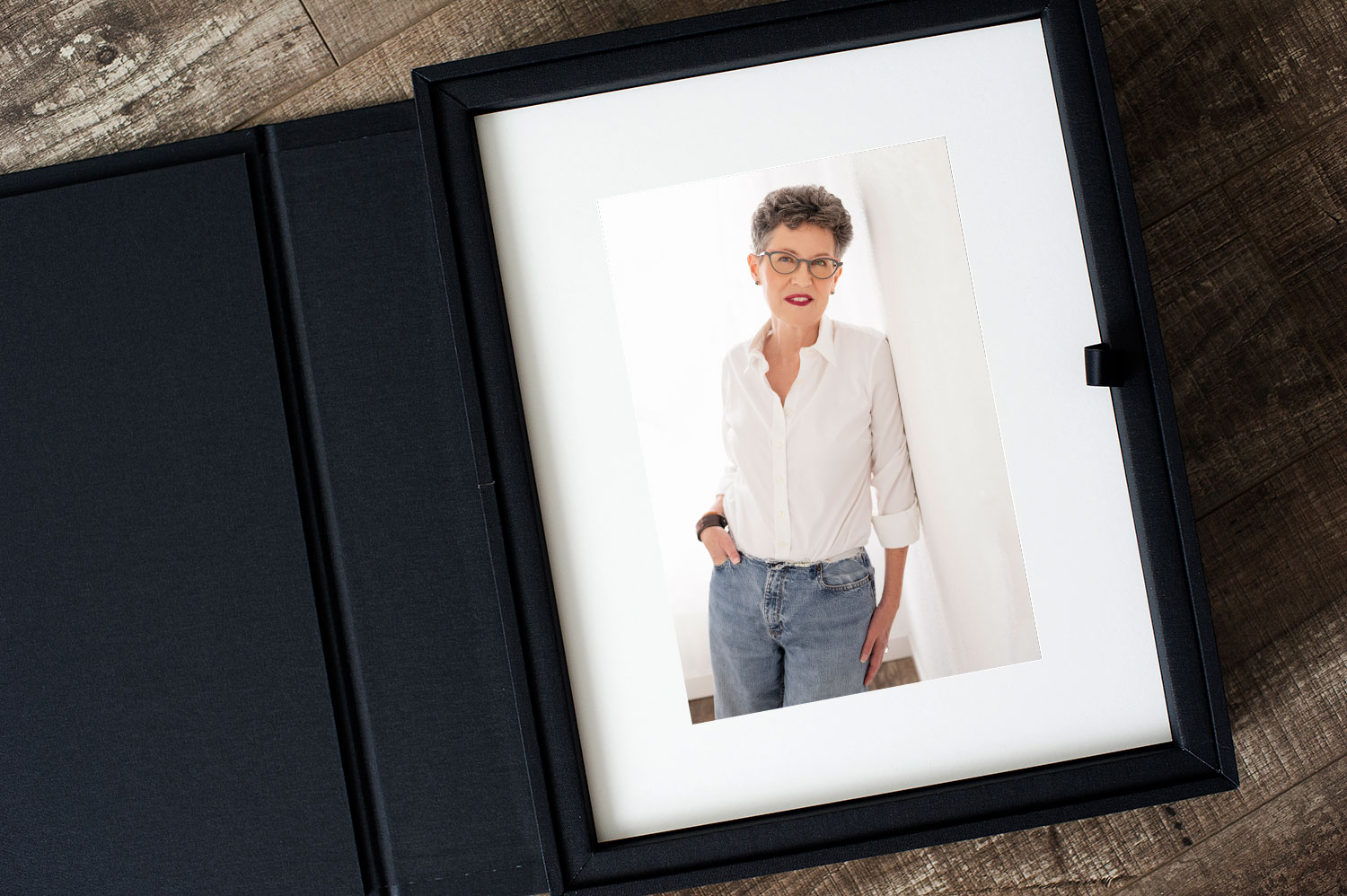 "I wanted to be photographed to celebrate a birthday and capture this moment. For me, this is what my best self at 60 looks like.
I wanted a glamourous portrait session because having my makeup done, wearing a sparkly dress, being styled and posed by someone else is not an experience I have had. As we get older, unique experiences are harder and harder to come by. I wanted this experience.
I wanted to be photographed to have a non-selfie high-tech professional rendering of me to use online.
I wanted to be photographed by Jennifer Brindley Portrait because there is planning and there is commitment. Time commitment, commitment to identifying the image you would like to project, and commitment to taking action to make it happen. And Jennifer was there to help with every step. The consultation was an easy conversation, and the wardrobe was gorgeous. I am a clothes hound. As we talked, Jennifer zeroed in on the gorgeous dresses that resonated with my style.
I have never had my makeup done by a professional and Katrina knew what she was doing. As the years have gone by, I have slipped in my makeup game to remedial red lipstick to take attention away from the rest of my face. It was a clear reminder that my whole face is deserving of attention. Thank you, Katrina!
And I was very excited about the reveal. My Jennifer Brindley portraits are magical to me. I feel they reflect who I am and who I hide. Maybe not so much anymore.
My expectations were exceeded! Thank you, Jennifer!" ~Kate