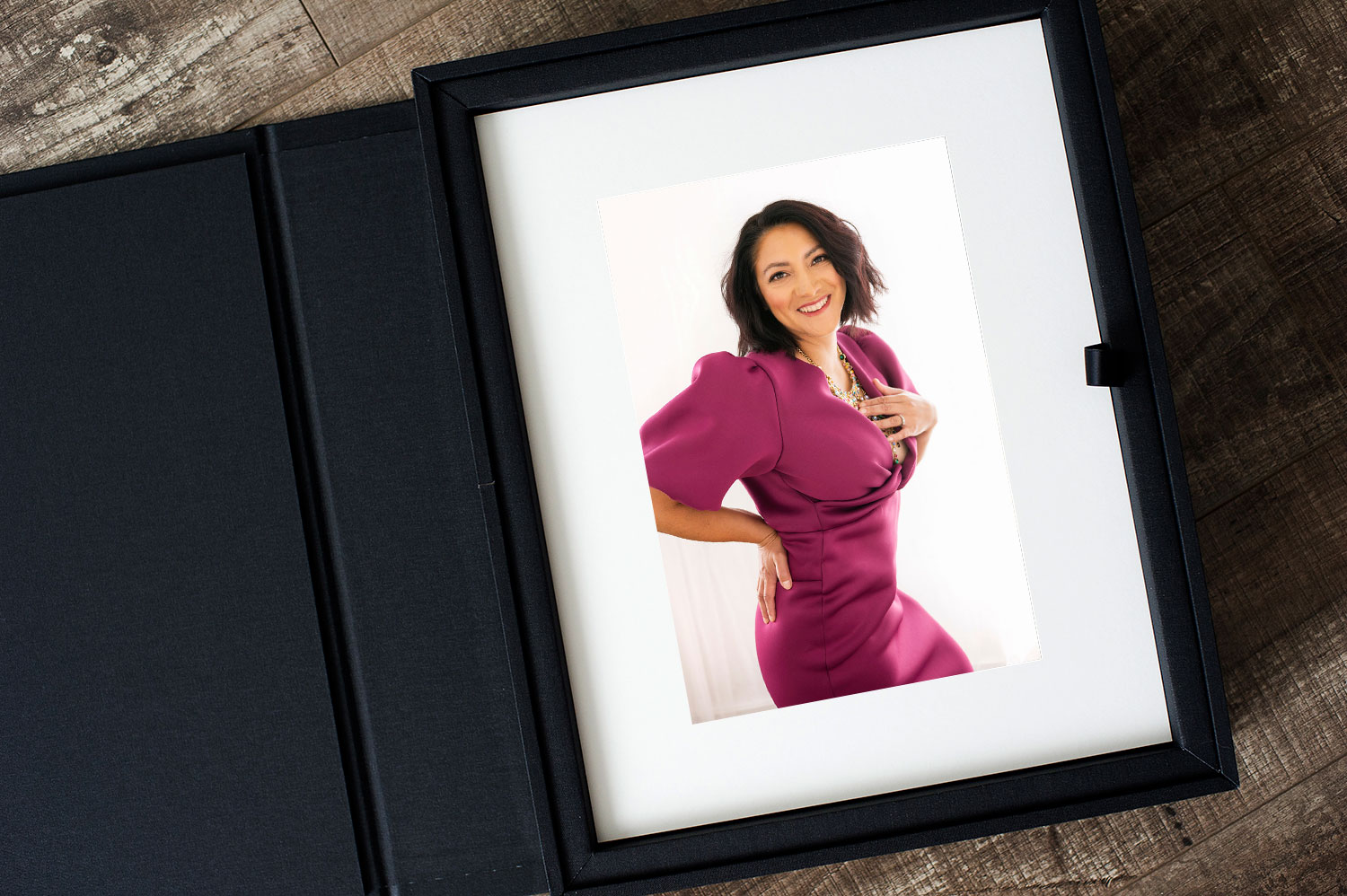 One of the best things about what I do is getting to meet and photograph my client's friends.
Sandi was one of those referrals and I'm so glad she took the leap of faith and came to the studio for portraits. And now a bit from Sandi on her experience in the Milwaukee Photo Studio:
"I emailed Jennifer in June to start the conversation for updated headshots. At the time Jennifer was booking sessions for early September. I was on the fence – but then I saw the reveal pics for my friend, and I was amazed at how Jennifer captured her sparkle! I made my decision and I knew that the wait would be worth it!
The morning of the shoot arrived and Jennifer had all of the dresses racked and waiting. Katrina arrived as we finished picking out jewelry, and she got started on my professional look. Once my headshots were done, Katrina brought me back to the chair and upped the glam factor with my hair and make-up.

Throughout the session, Jennifer was attentive to all of my needs. She made the poses and the looks feel natural and she kept the energy and encouragement high throughout the shoot!

Last week I met with Jennifer for the reveal. I watched the video and observed myself on the screen – a strong, confident and beautiful woman.

And when the wall of photos was revealed. I was overwhelmed with emotions, to the point of silence.. wow! As woman we are often the first to tell our girlfriends the best things about themselves and to pump them up. But we are not always as kind to ourselves. At the moment of the reveal, my inner critic shut down and I just viewed each picture as an art piece, in awe of how beautiful I looked.
Jennifer did such a magnificent job in pumping me up and capturing my essence – a strong, confident woman. The entire experience was top notch, and felt like it was unique and tailored to me. My advice to anyone who is considering the experience – you deserve this investment in yourself, book a session with Jennifer today!" ~Sandi