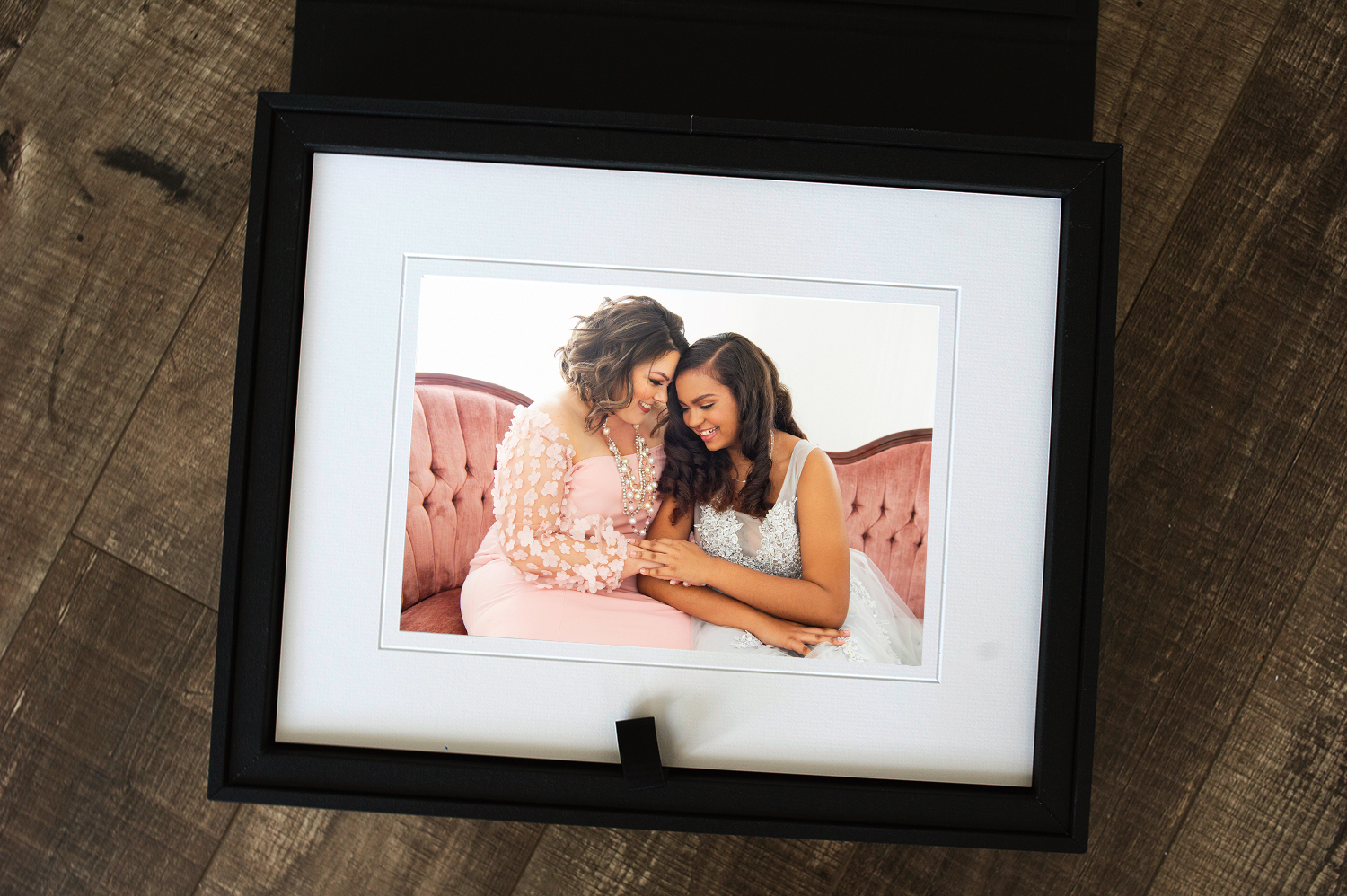 The fabulous Laura Hiatt came to the studio a few weeks back for Mother/Daughter portraits with her lovely daughter, Izzy. I am so excited to share these photos of the two of them. We had the MOST fun in the studio and these memories will last a lifetime.
Here are some words from Laura on the experience:
"I have been wanting to be photographed by Jennifer Brindley for 10 years, and just kept wishing the time would come someday. When I turned 33 this year, I made some big commitments to myself and one of them was to stop "wishing" and just do it!

This photoshoot was so much more than just a day of getting our pictures taken. We were creating a legacy – these are the photos that will be displayed above fireplaces and preserved for future generations to have. I wanted to put a pause in time to capture Izzy and myself! I knew working with Jennifer would do just that!
These photos represent my beautiful, smart, and confident daughter (she is only 11!). She has truly changed me since the day she was born. We do everything together! I wanted her to see herself the way that I do, and for her to gain confidence & self-love that I did not have at her age.

My own desire for these photos was a bit different because I wanted to capture myself in a way that represented how I truly feel at this time. I struggled with my confidence for many, many years! I never thought I was pretty enough because of my body image issues. As mentioned above 33 was different, I got tired of wishing and started doing. I lost 15 lbs before this shoot. This is who I am, and today I can say that I love myself even if "they" say my body isn't perfect. It's this beautiful thing that happens when you turn 30 – you start to not give af and realize life is too short to have all that negative energy! Self-love is the way to go!

Long story short – these photos captured everything I could imagine and more! Working with Jennifer and Katrina (Posh Beauty Bar) made Izzy and I feel like true royalty for the day. I never trust people with my makeup or hair – Katrina killed it! She was amazing and so kind!
I cannot wait to come back to do this again! We are beyond pleased! It makes me very happy to know that we have photos that will last a lifetime, and for generations to see the beauty and confidence of this Mother & Daughter duo." ~Laura