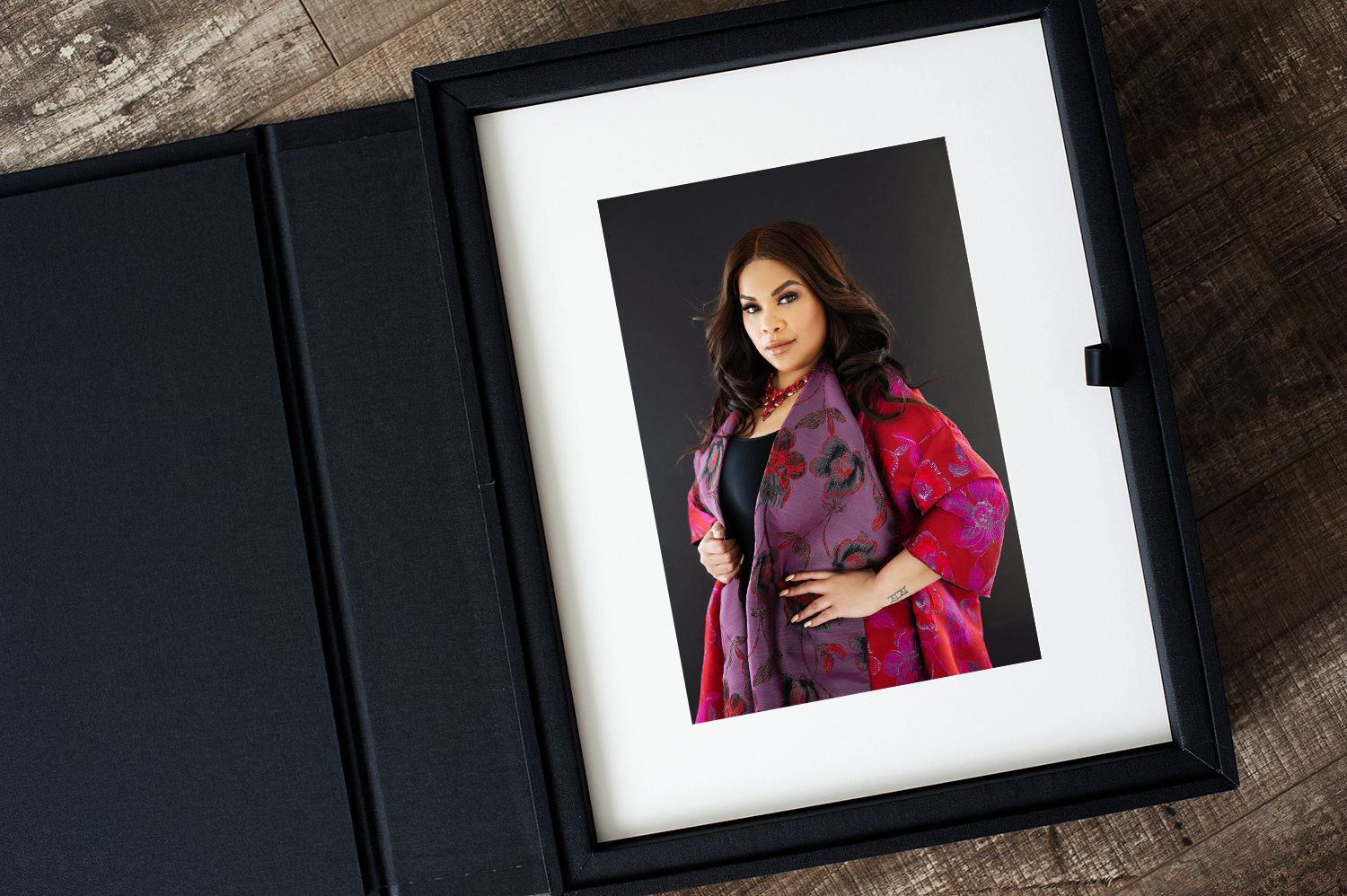 Leigh-Ayne came in to the studio for a Hybrid portrait session – these are by far the most popular offering in the studio, giving women the chance to be photographed in all of their different styles and personas – from business woman, to buxom babe, to glam superstar, and beyond.
LA and I had the BEST time in studio, and I really enjoyed photographing her. Now I'm happy to let LA do the talking on her experience:
"My name is Leigh-Aynë aka L.A. Thomas.
I am a Realtor and take pride in being part of one of THE best teams in Wisconsin, JSG of Keller Williams Milwaukee. Real Estate has always been a passion of mine. I finally made the leap of faith, and truly couldn't be happier. My goal is to make sure Milwaukee breaks its mold of deeply rooted segregation, redlining in the housing market and focusing on positive representation of black and brown people.

2016 was my testimony, at the age of 26 I fell ill with an internal infection, Strep A, the same strain that caused the death of my father unexpectedly, when I was 5 years old. 30 days in ICU, multiple surgeries, multiple blood transfusions, kidney failure and rounds of dialysis caused by the antibiotics that were to help save my life, caused years of depression, body dysmorphia, anxiety and medical PTSD. This photoshoot was a push to take me out of my comfort zone, celebrate the obstacles I've overcome and the accomplishments I've made. All this to say I have a testimony and purpose to be here.

The reveal was magical to say the least. I have never seen such a lovely warm presentation of "ME" and genuinely loved every photo. It was hard to choose and ended up with 22 out of 36 photos!

Jennifer is truly one of a kind, she's very professional but still makes you feel like you've been friends for years. The Jennifer Brindley Portrait experience is something everyone should at the very least, do once! From the consultation, trying on all of the beautiful wardrobe options to coming to shoot and having my hair and makeup done by the very talented Emily. Emily's energy and girl talk got me excited to get in front of the camera, I looked in the mirror and said "Yassssssss, you know me well already" haha!
Couldn't have asked for a better team during one of the most exciting experiences I've had this year."