This Online Consultation is a preliminary virtual consultation to give you very important information about the entire Photo Shoot process.  During my in person consults, I go over every detail of your session, the pricing, and we discuss how YOU dream of being photographed.  This page may not be the most personable, but we ask that you read through EVERY element prior to committing to a session with JBP.
---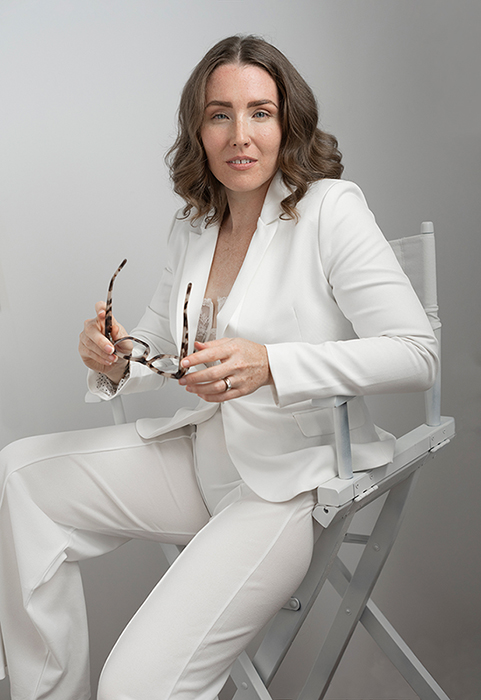 Hello! I am Jennifer Brindley, and I am an internationally accredited Master portrait photographer. ​
I have spent the last 16 years of my life dedicated to creating images for others through loving eyes.
I know what it is like to struggle to see your own beauty reflected back at you, to get lost in adult life and demands and want to find yourself again, to start fresh and want to be introduced to the person you have become. ​I have photographed thousands of women over the last fifteen years and there is nothing in the world I would rather do than to show you how magnificent you are.​
Whether you are looking for contemporary vanity fair style portraits, boudoir portraits, maternity photos, pet portraits or a couple's session, I can create a personalized shoot just for you. We can even include some personal or corporate branding images to round out your studio experience.
I absolutely love what I do:  every element from planning your wardrobe, working with my incredible team to style your hair and create flawless makeup that is as natural or extravagant as you would like, to directing you through every element of posing and expression from your eye lashes to your toe tips.  My job is to let you shine, to illuminate your personal style and brand of beauty and elegance.
I invite you to a personal session with me. It will change the way you see yourself.
Reconnect with the woman inside when you see her through my eyes. Let's find her together.
---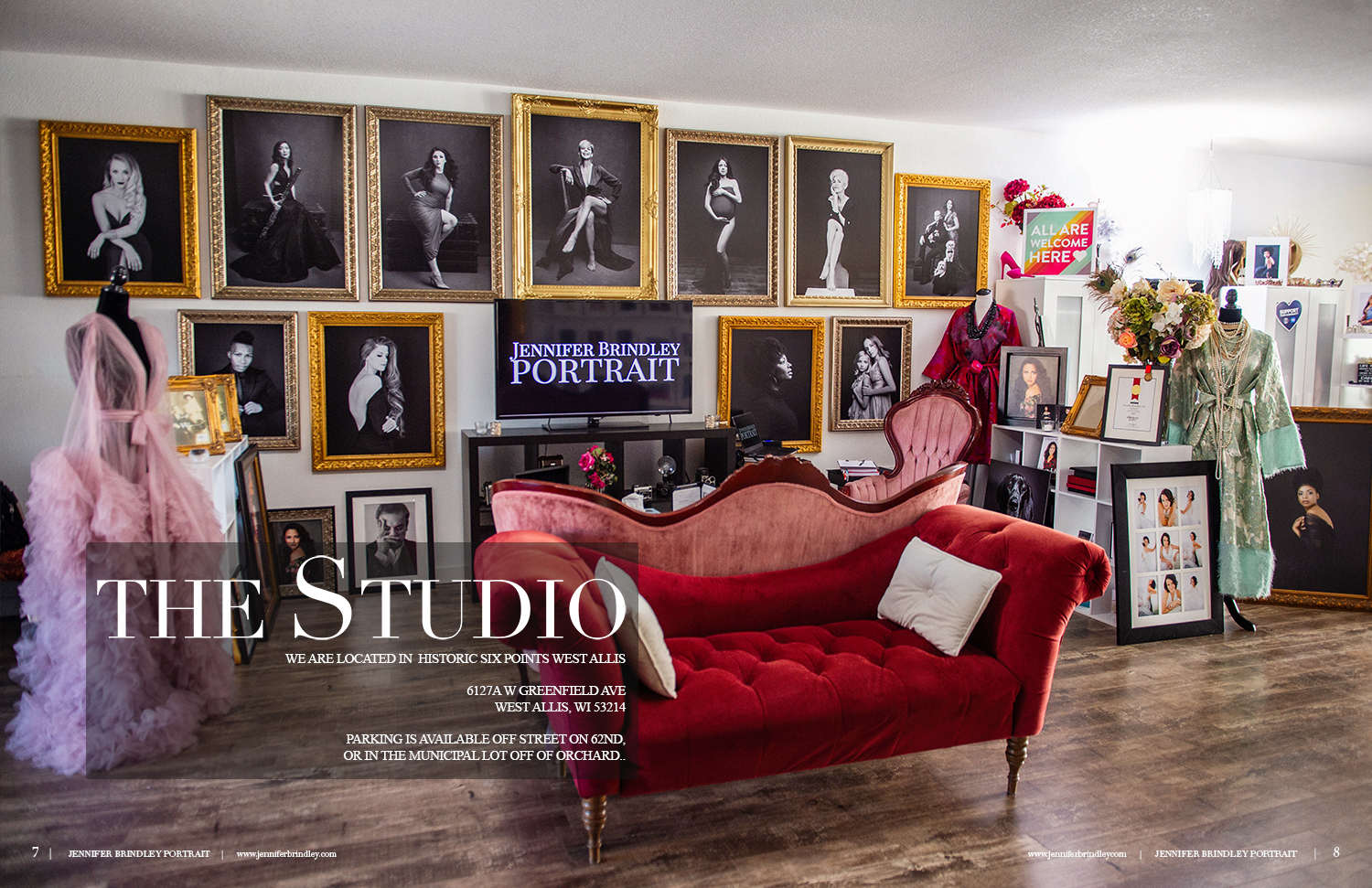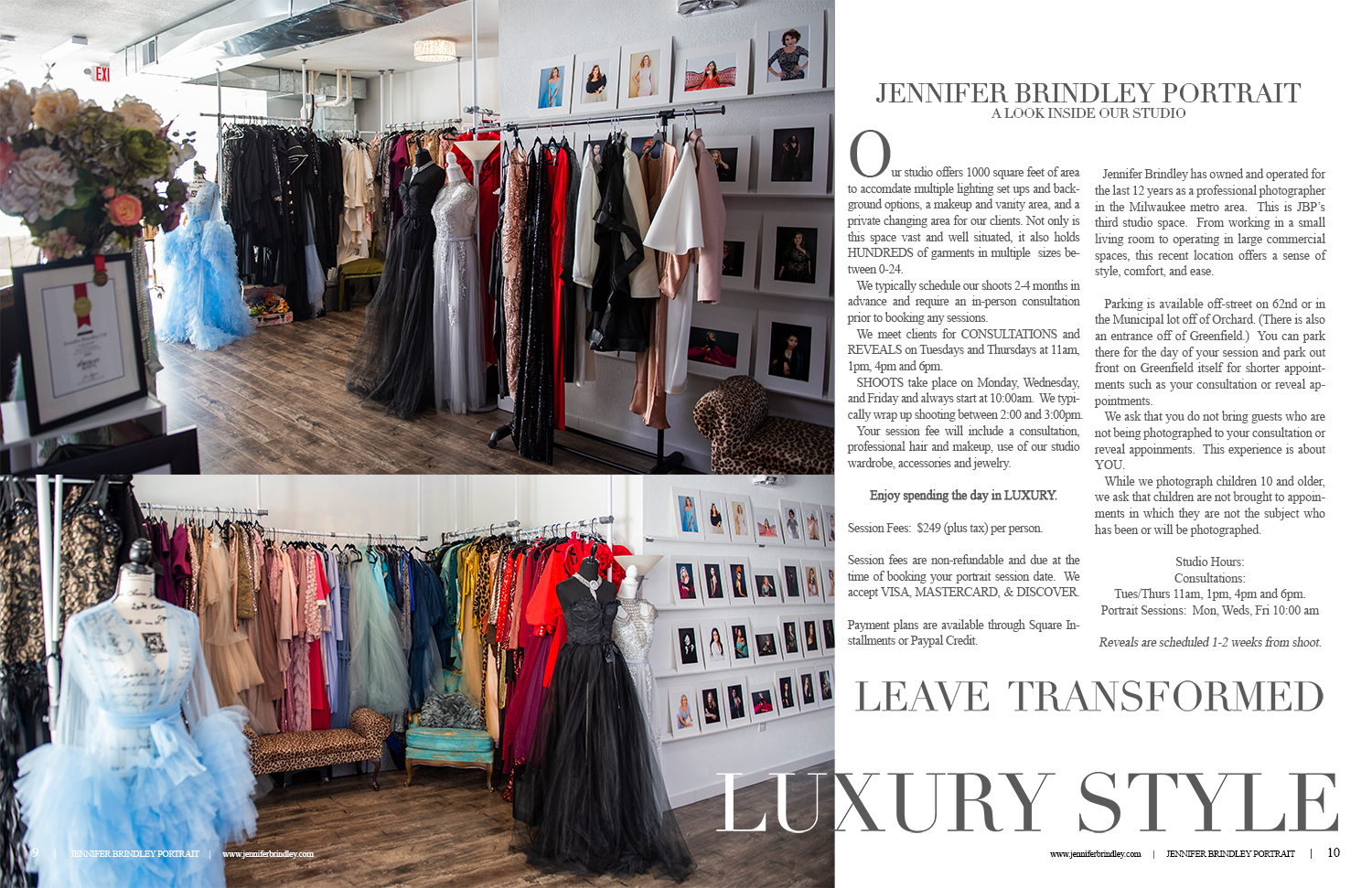 ​The JBP studio is located at 6127A W Greenfield Ave in West Allis, WI. We are on the 2nd floor of the building directly above the famous Peanut Butter and Jelly Deli.
The space offers BOTH natural light settings and studio lit sets.  ​
We provide our full Hybrid and Contemporary Portrait Session clients with the ultimate model for a day experience including access to our luxurious wardrobe with over 1,000 garments in sizes 00-24.  We ask that you bring a "model bag" with specific underpinnings to wear under our garments during your shoot.
 Each session is entirely private:  this is a day JUST FOR YOU.
​
Session Start Time:  10:00 am
Session Wrap Time:  2:00-3:00pm
Monday, Wednesday, Thursday.
---

Step one to planning a full Hybrid or Contemporary Portrait session with me is your In-Person Consultation and Design session. You come to the beautiful studio and meet personally with me in a one-on-one meeting to discuss how you dream of being photographed.  This is where you will peruse our extensive and incredible studio wardrobe and together we will curate a beautiful shoot collection of garments for you to wear for your shoot. Of course you're welcome to incorporate pieces from your personal wardrobe.
We will discuss all of those details together.
---
Hybrid or Contemporary Portrait Sessions in my studio may include:
vanity fair style portraits, personal branding, boudoir, maternity, couples sessions, mother/daughter and pet portraits.
This is a true model for the day experience.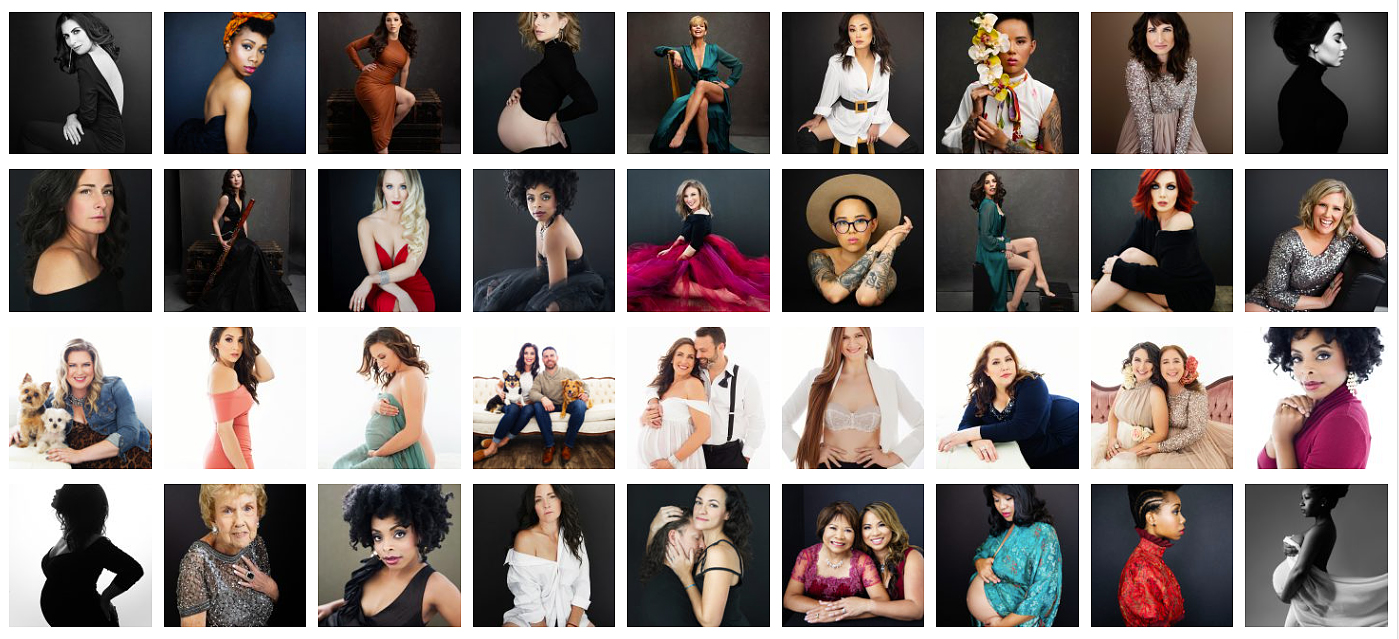 EVERY hybrid or CONTEMPORARY PORTRAIT SESSION INCLUDES:
-Personal consultation & styling session
-Artfully directed celebrity-style photo shoot with 9-10 wardrobe changes
-Professional in-studio custom hair & makeup with take-home lashes
-Use of the extensive, curated studio wardrobe, accessories & jewelry
-Live styling during the photo shoot
-Private, beautiful studio location
-Full retouching included
-Reveal & ordering session (all images are purchased separately.)
BE A MODEL FOR A DAY!
Session Fee: $349 + tax
*Ssession fee does not include any images.
---
1-3 weeks after your session you will come back to the studio for your Reveal & Ordering appointment. These are scheduled on Tuesdays & Fridays with morning, afternoon and evening appointment times available. If you are out of state, we can arrange a ZOOM REVEAL online.
During your reveal, we will present you with a digital slide show of 30-40 unique images
from the various poses and wardrobe changes.
​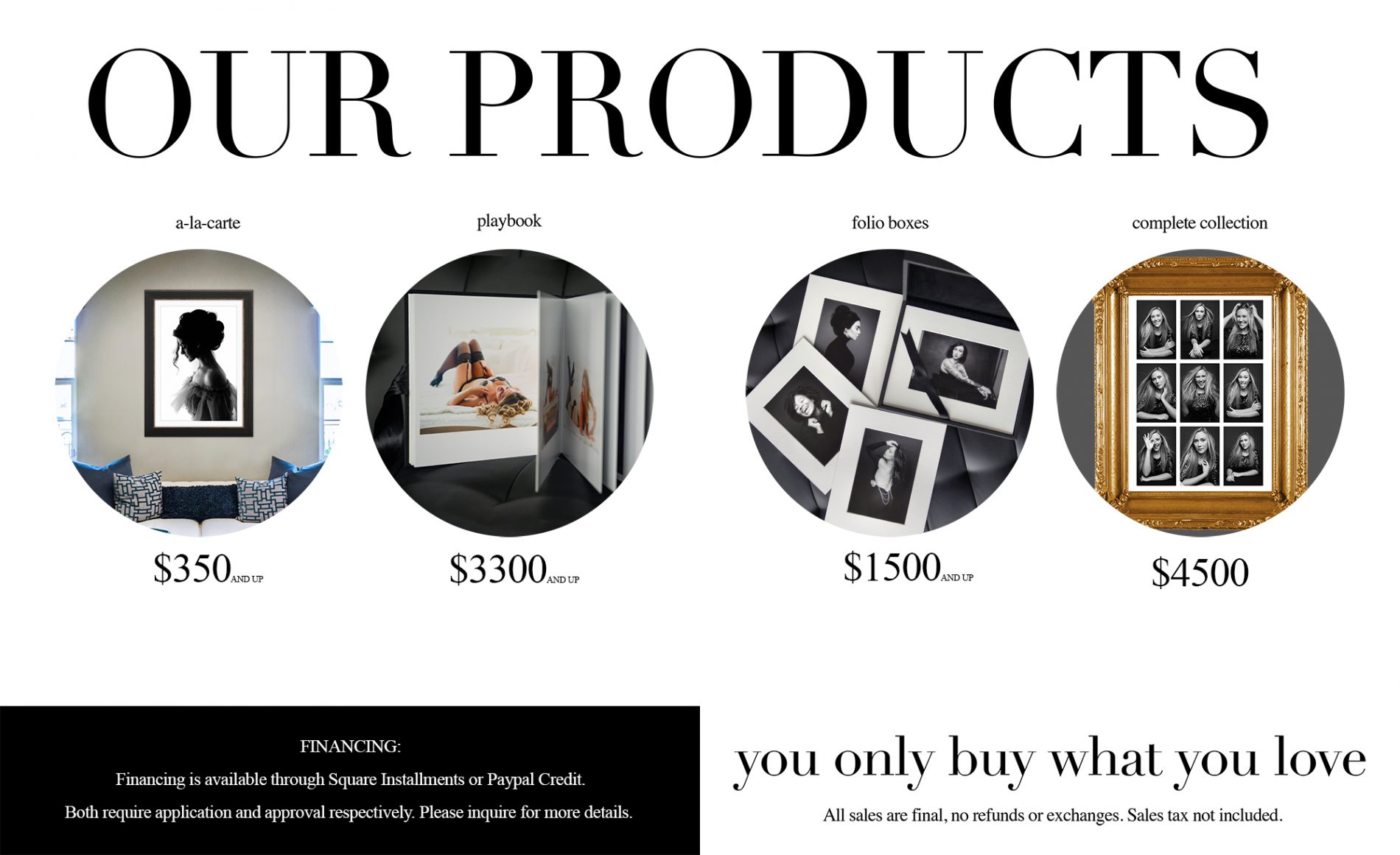 Our Products Include:
a-la-carte loose prints + corresponding single digital file ($350 and up)
7×10 matted printed collections + corresponding digital files ($1500 and up)
complete collection + all corresponding digital full resolution files ($4500)
​
*full pricing and descriptions listed below
​
---
We accept Paypal Credit (credit approval required) and all major credit cards.
Additionally, we are pleased to offer Afterpay for up to $2,000. (Also requires pre-approval)
---

A-La-Carte
(an individual loose print with corresponding digital file to that single image)
7×10 – $350
11×17 – $550
16×24 – $750
24×36 – $950
30×40 – $1250
Folio Box Collections
(your choice of 5, 10 or 20 matted 7×10 prints in an archival box. Includes corresponding digital files)
5 box – $1500
10 box – $2400
20 box – $3300
add additional images for $350 and up
Black Label ♥ Collection
The Black Label Collection is our complete collection. This includes:
-A stunning black leatherette folio box with 30 matted prints
-one mounted, framed or unframed 24×36 fine art enlargement OR two 10×15 mounted, framed or unframed wall prints
-All corresponding digital files on a crystal flash drive
-Copy of reveal slideshow video included
-Custom mobile app for your phone
-One complimentary session per year*
-30% off of additional enlargements
-50% off of duplicate boxes
$4500
*Complimentary session per year for each year your Black Label Status is maintained with purchase of Black Label Collection.
All fees and packages subject to WI state tax. Prices subject to change at any time. Payments accepted: Cash, Credit Card, Debit Card.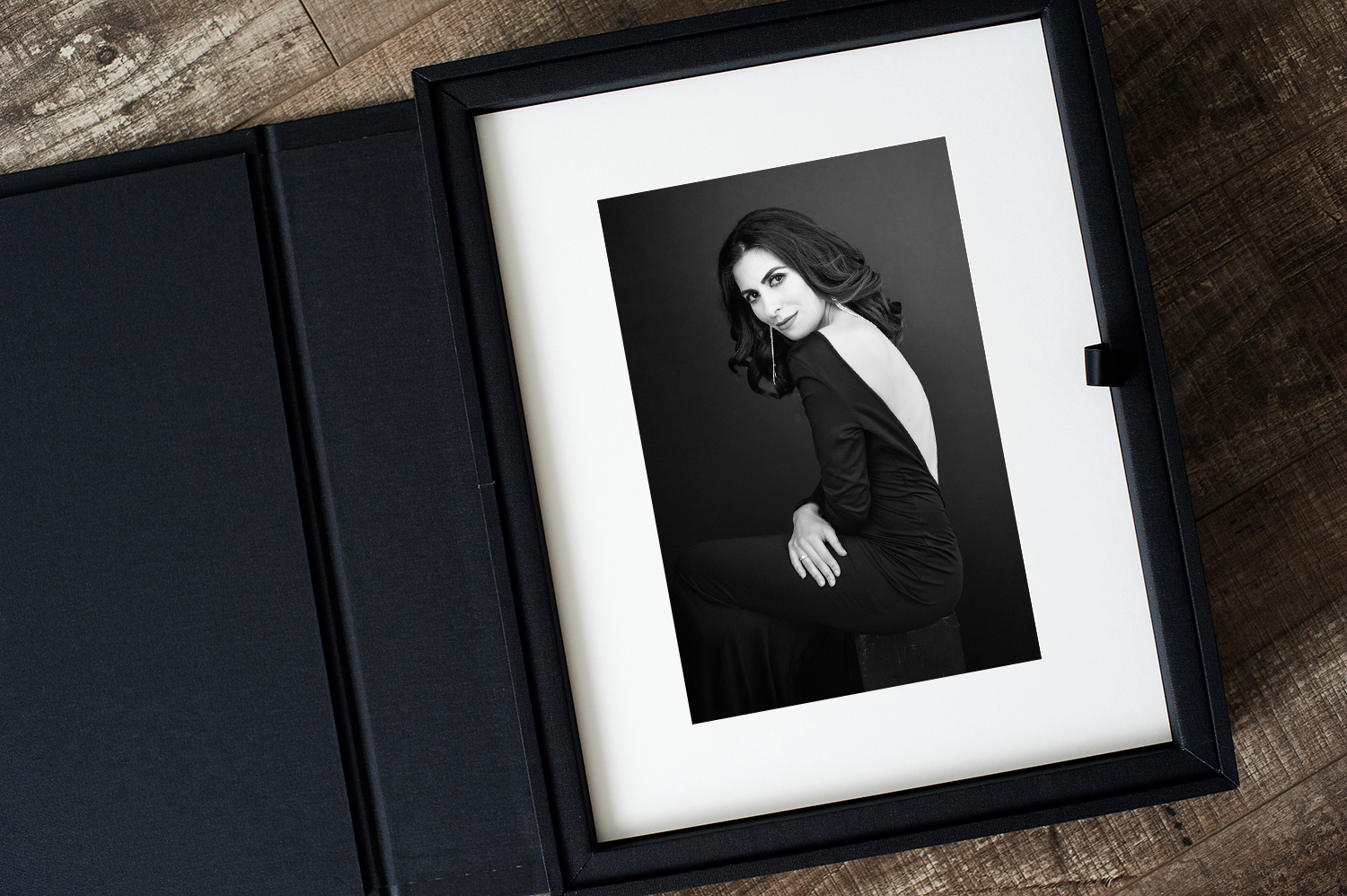 ---

If you are ready to book your session, THESE ARE YOUR NEXT STEPS:
​1.  Schedule your in-person Consultation for a Tuesday or Friday.
2.  We will select your shoot date at your in-person consultation and book you in with:
– Photo Shoot Agreement AND
-Payment of your Contemporary Session Fee: $349 + tax ($368.54)
​  *Your session fee is non-refundable.  The session fee does NOT include photographs*
4.  PLAN A NIGHT OUT for after your shoot!  YOU WILL LOOK & FEEL INCREDIBLE!

WHAT YOU NEED TO KNOW BEFORE BOOKING:​
1.  Your session fee is non-refundable from the time of payment.
2. Your session fee does not include any photographs. All prints and digital files are purchased separately.
3. All financial decision-makers are required to be at the consultation.
4.  All photo shoots are custom and bespoke. As such, all sales are final, and there are absolutely no refunds or exchanges on our products.
5.  We ask that you do not bring spouses, friends, family, guests or children to your consultation, session, or reveal and ordering appointment.
6.  We photograph children 10 years and older ONLY
7.  The only time to view and or purchase your images is at your scheduled reveal time. If you do not show up to your reveal appointment we require a minimum pre-purchase of $4500 (The Black Label Collection) for any future reveal appointment.
8.  We ask that if you have had any situation that prevents you from making a purchase at your reveal that you let us know immediately after your session. Each session takes multiple days to produce, and if you cannot make your purchase for the day of your reveal, we can utilize that time to work on another client and would appreciate your respect of our studio time management.