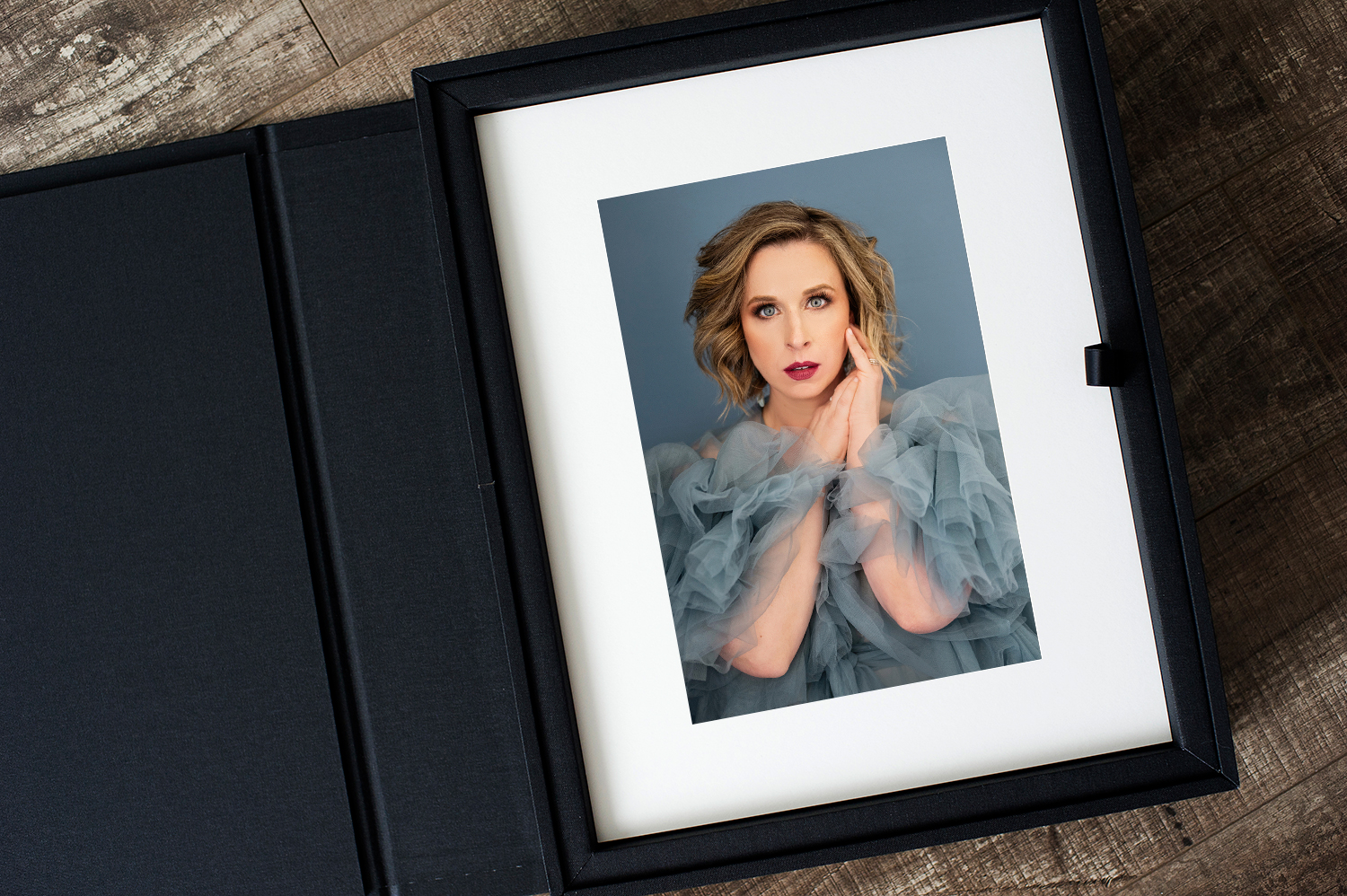 "I have known Jennifer for many years. She was my wedding photographer in 2010, and I have thoroughly enjoyed watching her professional journey – from weddings to storms to portraits. Seeing her portrait business grow, I knew I was going to celebrate my 40th birthday with a photo shoot with Jennifer.
As a mom, a wife and a pediatric nurse, I have spent my entire adult life caring for others. And I love those roles. Being a care taker is as much a part of me as my blue eyes. But to celebrate my 40th birthday, I wanted to do something that was entirely for and about me. I wanted this stage in my life documented in a way that was not a selfie and not a family picture. I also have a Mary Kay business. And although I love helping women look and feel their best daily, I don't always feel the same about myself. I think it's often much easier to see the beauty in others while forgetting to see our own.
This experience helped me see my beauty in a way I've never experienced. The whole process was everything I hoped it would be and more.
Jennifer is truly a master! She made me feel comfortable from the very beginning – when we met for the consultation – all the way through to the photo reveal. During the day of the shoot, she made me feel at ease, directing me and helping me pose in a way that was effortless. When the day of the photo reveal came, I was really nervous. Would I like the photos? Would they look like me?
I don't know what I was so worried about because the photos were stunning and I could see me in them. I started to cry watching the slide show of all the beautiful photos. I couldn't believe that the person in the pictures was me. 40 is FABULOUS! I'm so happy to have photos that I can look back on (and my kids can treasure) years from now.
I cannot say enough good things about this experience. If you are looking for professional headshots, a full-on glam session, or something in between, Jennifer is your gal. She will no doubt highlight the beauty that you already have and make it shine." ~Whitney