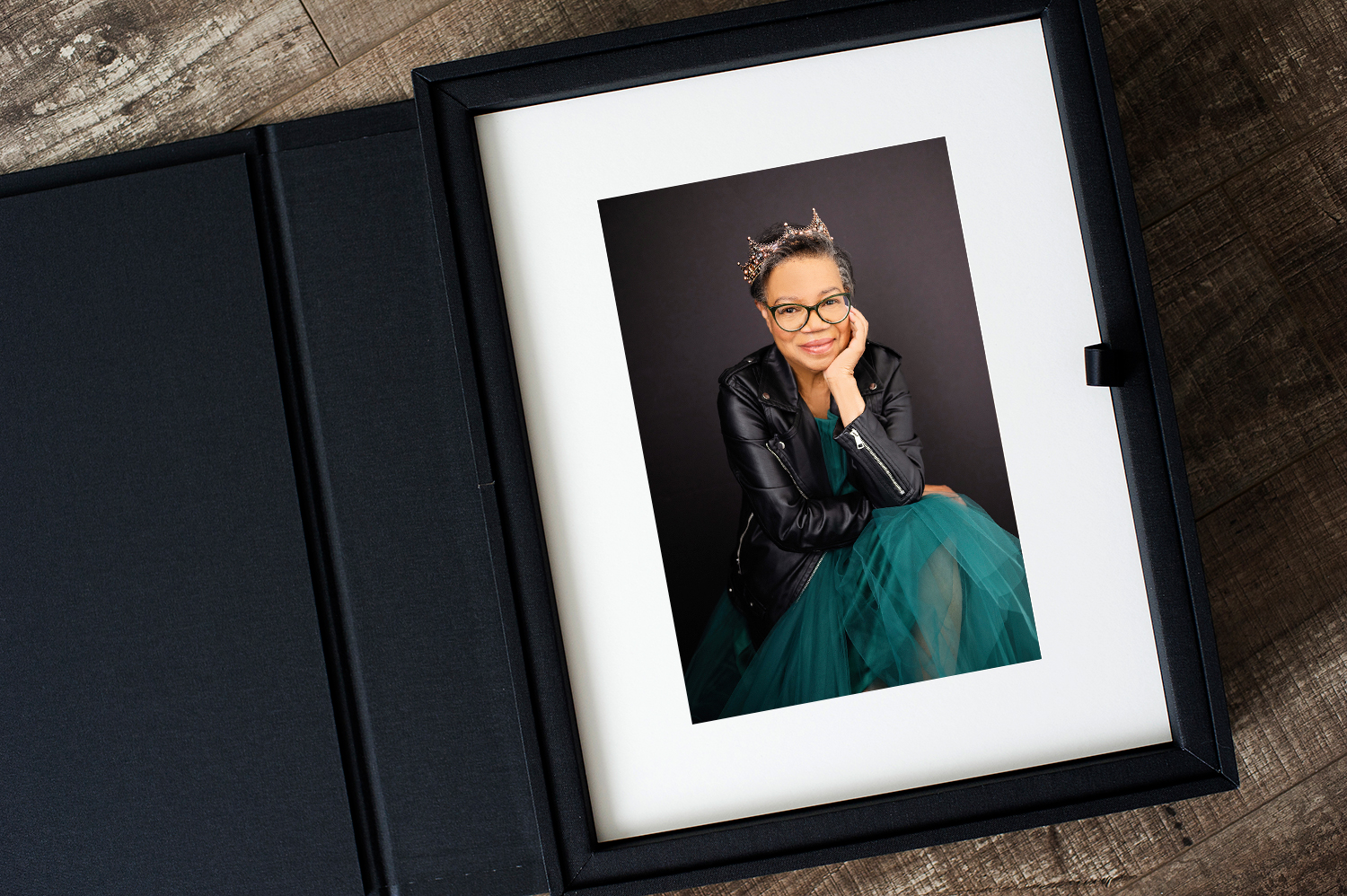 "I wanted to celebrate my 70th birthday this year and I was looking for a new way to do that. My family encouraged me to meet Jennifer for portraits to commemorate this milestone birthday. After seeing the beautiful portraits she had made for them, I took a giant step beyond my comfort zone and made an appointment.
It was one of the best things I've ever done for myself. Jennifer is a talented director and a gifted photographer. From the initial consultation to the day of the reveal, she guided me and kept me at ease. On the day of the shoot, Jennifer and Katrina, the hair and makeup expert, made the experience light and easy. Katrina styled my hair and applied my makeup perfectly. The result looked natural and (I dare say) pretty – the work of a true professional on this 70-year-old face.
I was shocked when Jennifer revealed my portraits. I expected to see beautiful images, but I was not prepared to see a beautiful me! She had directed and photographed me in creative poses and lighting that were natural and genuine for me – in other words, I looked like me only much, much better.
I look at these portraits of myself and feel empowered and emboldened, encouraged and energized. More than a chronological milestone, my 70th birthday symbolizes a time of transformation and endurance through major changes – from health challenges, to pandemic woes, to this time of deliberately and intentionally moving forward into the unknown. Jennifer's portraits remind me that I have not only survived; I have thrived. Some of the images show my serious, contemplative side; some of the images show me with a wide smile or laughing out loud. Both versions remind me of what I sometimes forget: I am, in fact, a badass woman.
Thanks, Jennifer, for revealing me in this new way."