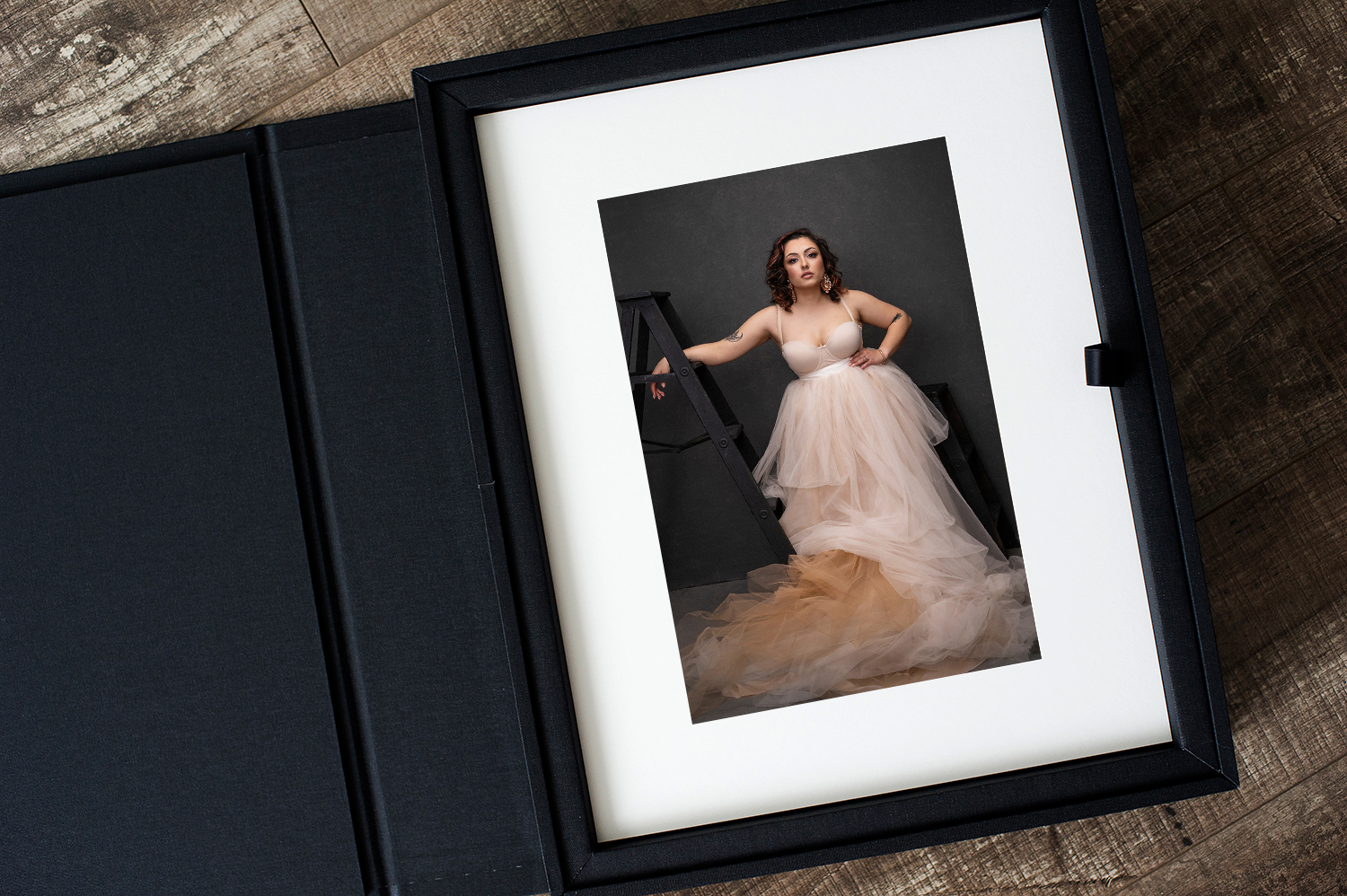 "I'm Katrina Brown. I am 30 years old and a fur mom to two cats and a dog. I reached out to Jennifer to be photographed for a number of reasons.
One, I wanted a gift for a loved one. Two, I wanted this for myself. I have struggled with body image issues for most of my life. I have seen Jennifer share gorgeous photos of gorgeous women and I wanted to feel as beautiful as they looked.

I wanted to feel empowered.

The entire process of being photographed from initial consultation to the reveal of my photos was a magical experience. Being able to choose pieces I felt excited about and beautiful in was nothing I had experienced before.

On the day of my shoot, I felt nervous but Jennifer made me feel at ease and she works so well with you to make you work those pieces and enhance them. Starting off with Katrina working on my hair and makeup instantly made me feel like a star. I never had my hair or makeup done, so it was an exciting experience for me. Seeing how lovely my hair could be curled and how flawless my makeup could be made me feel like a model.

Jennifer is amazing to work with. She is a talented human who works magic in what she does. Every outfit felt like magic and I had such a fun time. The time FLEW and it was over before I knew it. I wanted to go all day. I went in thinking I would be awkward and hard to pose, but Jennifer helped ease any discomfort and was great at helping me achieve poses.

As I anticipated my reveal, I was again nervous, this time to actually see the photos. Once I sat down and began to see my photos, I lit up!

I couldn't believe how beautiful I was.

Each photo was perfect and something I could be proud of. I had a hard time picking my favorites because they all were my favorites.
My word of the year for 2022 is "empower". After seeing my photos and being in awe that I could look so BEAUTIFUL, I felt that empowerment I was looking for already for this year." ~Katrina