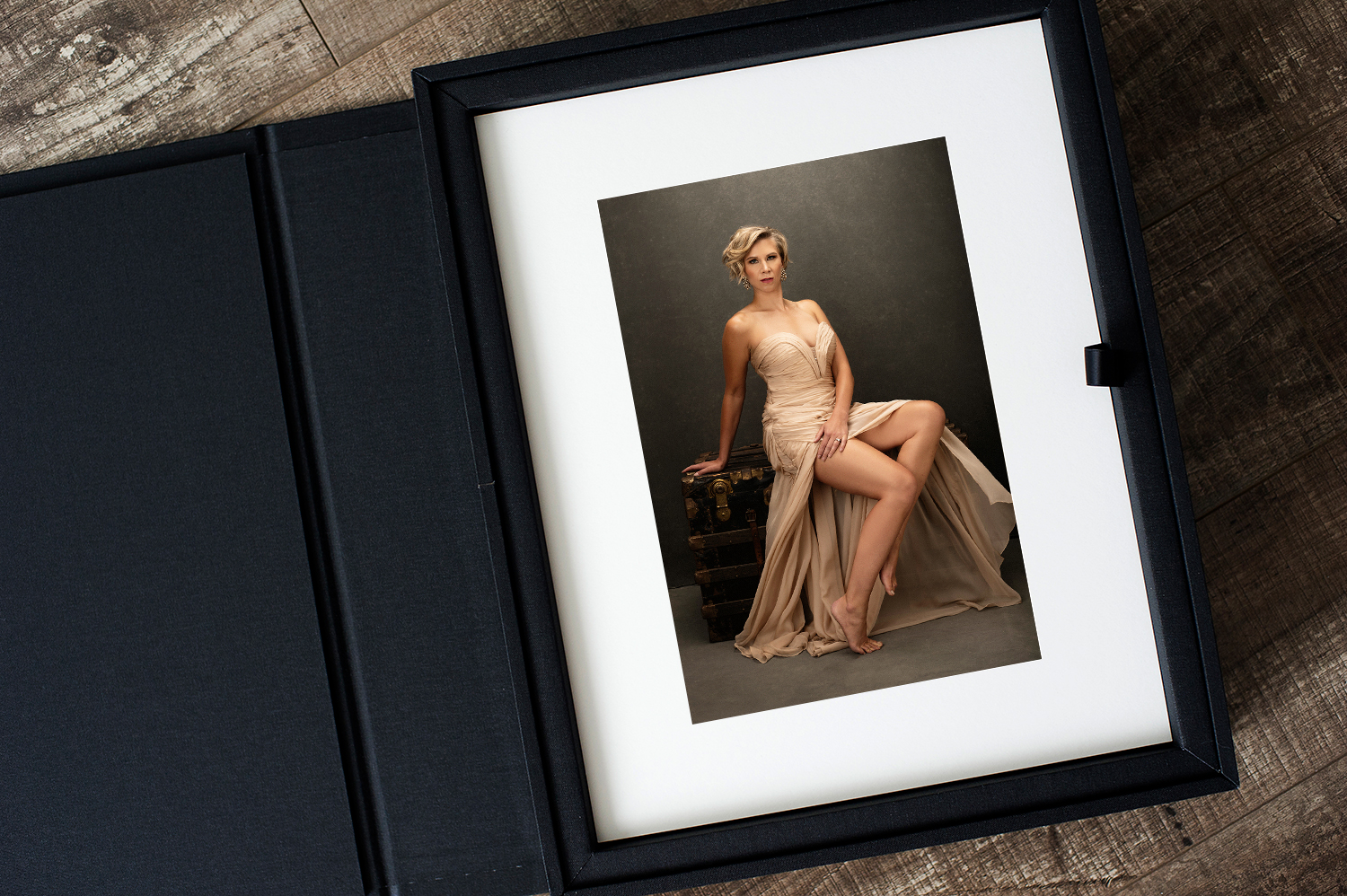 "I'm a busy working mom of 3 amazing kids. As I continue to advance in my professional field, I wanted a set of branding photos that reflected my confidence and character. Additionally, as I approached turning 40, I began to recognize how I was neglecting my self-care over the past few years while juggling multiple responsibilities (and let's not forget COVID) and it was starting to take a toll. On my birthday I made it a priority to refocus time and energy into my most valuable asset: me. I saw images from a friend's portrait session and I was so impressed at how my already beautiful friend looked like a superstar! Looking further into it by checking out Jennifer's website, the experience of the studio session sounded like an awesome opportunity where I could be the focus without any distractions.
When meeting Jennifer at the initial consultation, I found her to be a wonderfully warm and engaging person who made me feel comfortable right away. She took the time to explain each step of the process and provided me with tips and reminders to take home so I could feel fully prepared for the studio session. Getting to try on dresses from her extensive wardrobe was a fun and unique experience in and of itself. I left feeling excited for a once in a lifetime experience.
On the day of the photoshoot, Jennifer had everything planned meticulously. Katrina was amazing with my hair and makeup, making it feel like a breeze. Jennifer's enthusiasm and fun playlist got me energized and ready to go. You would think I was in the studio all day given the number of outfit and backdrop changes, but Jennifer is a master at transitioning from one to the next and the entire session was completed within a few hours. She told me exactly where to go and how to pose that it honestly felt effortless. I left feeling like a million bucks and enjoyed dressing up and attending an event with my husband that night.
I was a little anxious for the image reveal – it sounds odd, but I wondered what I would "see." Would it still look like me? Would my inner critic come out? How would I feel when I saw them? I did not doubt that Jennifer would do a phenomenal job, but it was me that I wasn't so sure of. All of that washed away when Jennifer showed me the beautiful set of portraits. My smile and bright eyes were the first things that stood out to me and reminded me of the joy in my life. I saw a little different part of me in each of the portraits – all of the things I love about myself.
I highly recommend Jennifer. She was wonderful to work with and gives so much attention to detail in every step of the process. It's an experience I won't soon forget and the portraits that will hang in my bedroom will be my continued reminder of the incredible, dynamic woman that I am." ~Krissa