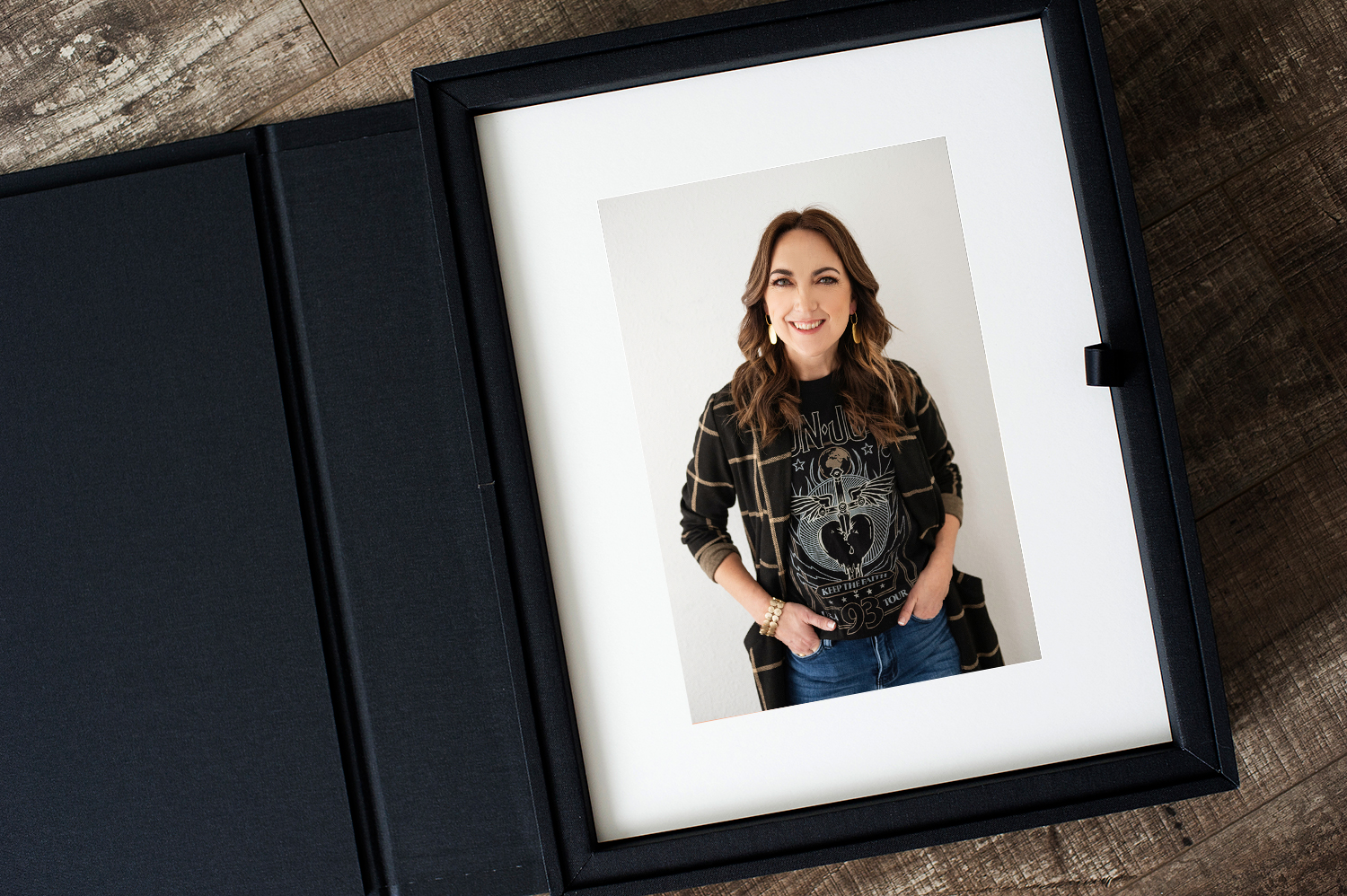 "My name is Lori and I am currently the Vice President of Marketing at Motus. I reached out to Jennifer to take my photos for a few reasons.
First – it was time that I did something for myself. I have always wanted to have professional photos taken, but it always ended up that it made more sense to have a family photo shoot instead.
Second – I really needed updated images or any images really that I could use for work. Whether it be for the website, usage in PR, content, or social media – I just needed new photos.
So that is where Jennifer came in. The entire process was beyond my expectations from the very first interaction I had with her. Not being one that is comfortable in front of the camera, especially alone, I had some anxiety just committing to the process. Jennifer was available to answer all the questions I had. She helped with wardrobe choices, which is what gave me a lot of anxiety, if I am being honest.
The day of the shoot, I arrived with all my "stuff" and Jennifer was right there to welcome me to the studio. I began to unpack my clothes and Katrina arrived for hair and make-up. The magic was about to happen. Jennifer begins to go through the outfits I brought, and Katrina weighs in on the outfits and the look I was going for. It was a collaborative experience from the start. Katrina made me feel so comfortable, she asked a lot of questions about how I wore my hair and how I did my make up. I was so happy with the result; my confidence began to rise, and it was time to get started.
I changed into the first outfit and Jennifer helped with what jewelry to wear and then directed me where to go in the studio. She talked me through every step and every pose before having me do it. I was quite nervous at first, but her personality put me at ease rather quickly. The shoot itself was a lot of fun.
Fast forward 2 weeks for the reveal. I, of course, had anxiety leading up to this point. A little negative self-talk. "What if they don't look good?" "What if I really don't like them" – everything you could think of. Jennifer reached out confirming the reveal day and I shared those feelings with her and she quickly shot down the negative feelings and said that I would love them.
SHE WAS RIGHT! The reveal video was amazing. Again, coming from a person that is not a fan of having pictures taken and then to sit and watch yourself on screen, I was anxious, but I immediately felt confident and empowered in that moment. I am so proud of these images and excited to share them. I am already thinking of a reason to go back and have more photos taken!
If you have been thinking about photos of yourself and doing something for YOU – I would say Jennifer is the person you want, and YOU SHOULD MOST DEFINITELY, DO IT! You deserve it!" ~Lori