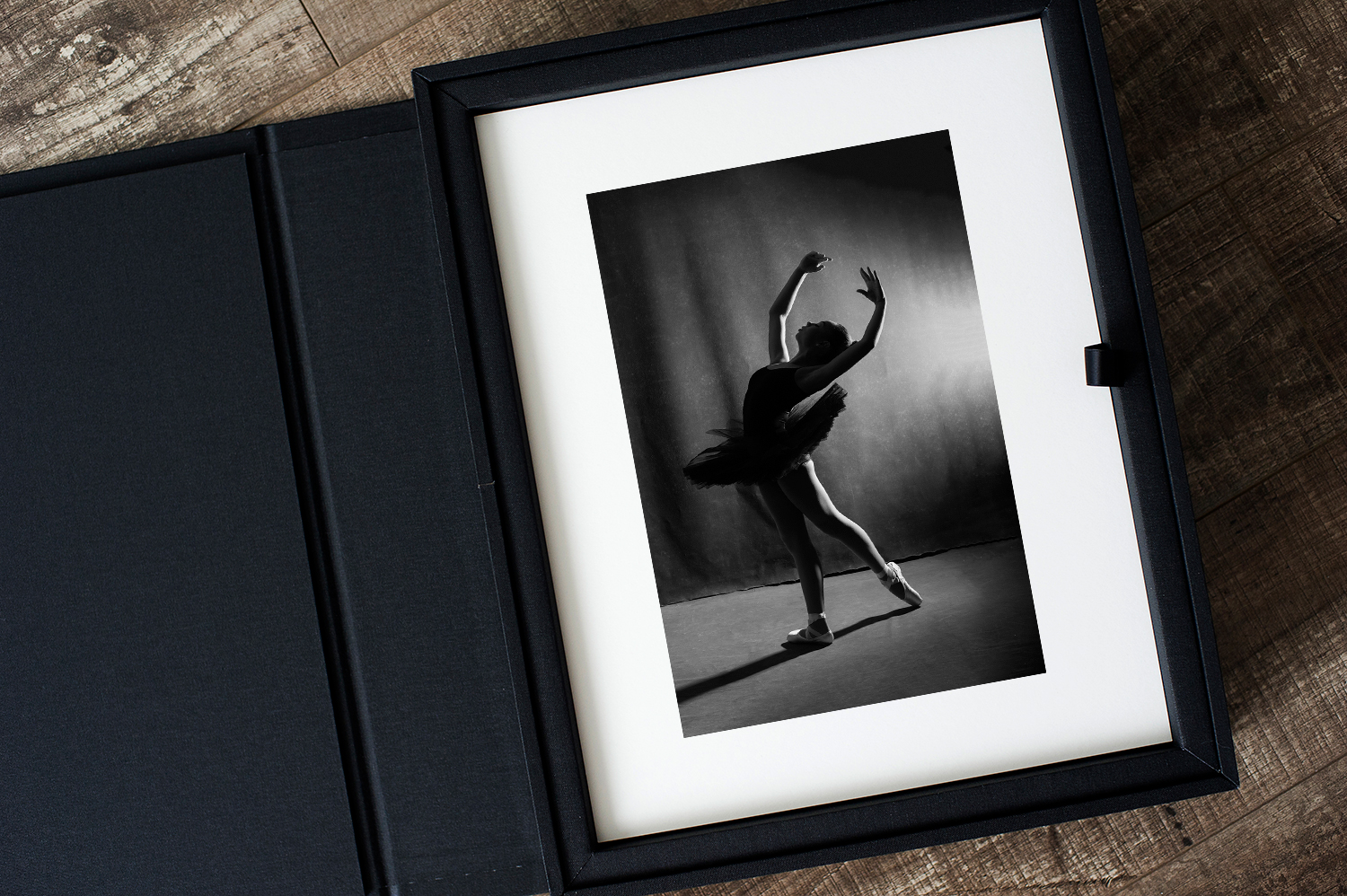 "Simone just turned 13 and I wanted to get photos of her that captured her at this time both to commemorate who she is and what she is like, and also to get ballet photos of her, because it's a huge part of her life and identity.
I knew I wanted to work with Jennifer because she wasn't just going to get pictures, but she was going to tell a story and capture Simone in a way that is authentic to her true nature.
The experience getting the photos done was so fun for both me and Simone and was another reason I chose Jennifer to do the shoot. She is incredibly professional; she was organized and thoughtful about every detail and she involved us in the process pre-shoot and during the shoot to make sure the pictures turned out the way we hoped.
While the actual shoot lasted 4 hours, it didn't feel like it! It went by so fast, and it was a blast for Simone to get hair and make-up done, and the vibe in the studio with music and Jennifer's fun and upbeat personality made it go by so quickly! Jennifer had already thought through poses, put together in order the outfits and other things needed for the shoot so everything went smoothly and efficiently.
I can't say enough about how incredible Katrina is, the hair and make-up artist. Because I had done my own personal shoots with Jennifer, I didn't have to worry about whether Katrina was versatile and could work with a variety of hair textures and skin. She's the best and Simone looked stunning! Again, this added to the overall experience, and we were incredibly pleased with how Katrina just enhanced Simone's hair and make-up in the most natural way.
Now for the photos…. the reveal process was a production, in the most beautiful way. The studio was beautifully lit, and Jennifer made it special with personalized music and a tv slideshow of photos as we saw them for the first time.
Both Simone and I were emotional watching, as her pictures were stunning! I could not be happier with the photos. They captured Simone so beautifully and perfectly and we got so many different outfits, expressions, poses etc. The only challenge was in having to narrow down the photos we selected as there was a huge variety in the photos (a dream problem
).
Jennifer is the most incredible artist, and the quality of her work – both of the experience and the photos themselves – were incredibly top notch. She is so professional, and you always know when you work with her that she is going to deliver, and you can feel confident that you're going to get photos that are beyond expectations. She is so good at what she does!! I can't recommend her highly enough!"