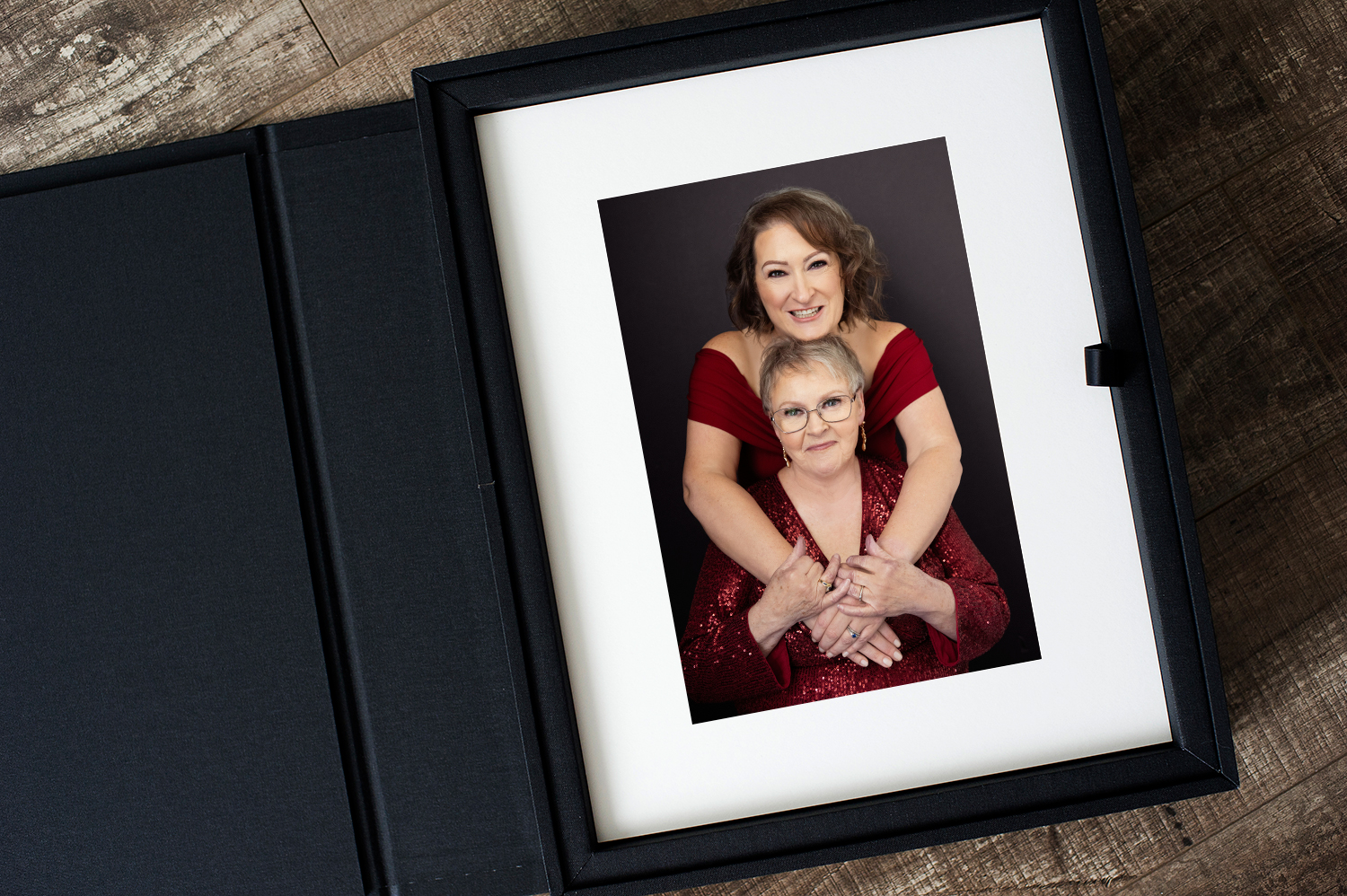 "I've been following Jennifer's Milwaukee photography career for over 10 years and have been photographed by her on two other occasions. After seeing Jennifer's photos of a woman who was celebrating turning 70 this past spring, I immediately thought of my mom. When I scheduled our shoot, my mom would be turning 69 soon after and my parents will be celebrating their 50th anniversary the day after Thanksgiving. I wanted so much for my mom to see herself in photos and have that incredible experience of feeling beautiful and confident.
I knew that I, too, wanted to see myself in photos. I have been on an incredible health journey since early April and my mind and body have gone through an incredible transformation.
For 23 years, I have been teaching English and Reading in Milwaukee Public Schools. In the past year, I've spread my teaching wings to include teaching at the college level and am also now coaching others who are working on building healthy habits. I feel strong and confident – and that feeling should be captured by a camera!
I booked our session with Jennifer, but had only told my mom that I had a very special surprise for her and needed to book some dates with her over the next few months. Just a few days before our consultation, I let her in on my plan to have us photographed together. She was apprehensive, to say the least, but meeting Jennifer and trying on a variety of dresses with me quickly changed that. It also gave me a confidence boost I could never have imagined. We left the consultation excited for the opportunity to have a fun mother-daughter experience.
Our shoot was the day before my 48th birthday – the day before this year's school pictures – and it was time to do this!
Katrina was a delight to work with and we had so much fun getting glammed up. I will never forget my mom's response to seeing herself with her makeup and hair done. I think we both had our breath taken away. It was a very special moment to witness my mom seeing herself as beautiful.
The shoot was so relaxed – and we had fun! Nothing felt forced or awkward and mom and I enjoyed every second of each outfit and picking out accessories to perfect the looks. Jennifer's direction and feedback made it all so easy – and it felt effortless. We got a peek of one or two shots on her camera screen – but most of it would be a surprise for our photo reveal two weeks later.
I was so excited for our reveal date – the final date of our secret project. Our husbands still didn't know what we were up to, and we LOVED that part of this. It was OUR experience – and it really has been all about the shared experience for both of us.
The reveal took our breath away. Seeing our shots on screen in the video show was amazing, but turning around to see all of our matted prints on Jennifer's studio wall – that was EVERYTHING! It was US…but ON FIRE!!! There was no way to pick a favorite, as so many sides of our personalities and relationship were on display. I saw the little smirk of my mom's smile and recognized that I do the same thing. I saw us embracing in a few different photos and those pictures said everything about our relationship. My mom is who I have known longest in this world. I am her first child. I tease her that I am the gift that keeps on giving.
These photos – THIS EXPERIENCE – put it all in pictures and is the gift that will keep on giving. Thank you, Jennifer.
Mom, I love you more!" ~Jenny