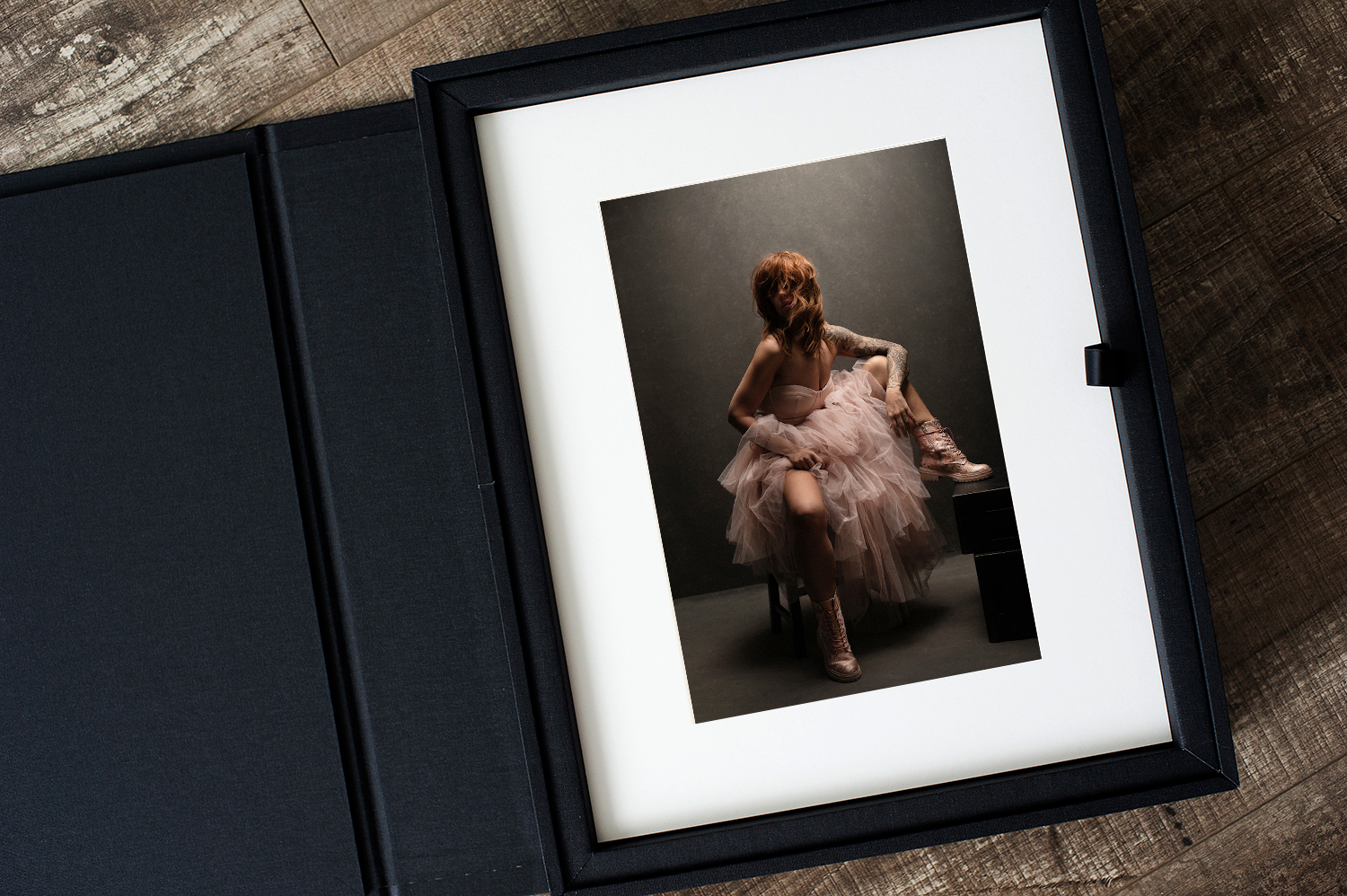 Today I have the mosssssst special shoot to share with you all! If you've been a fan of the beautiful hair & makeup on my clients, nearly all of the work you see is done by the incredibly talented Katrina of Allure Artistry. I photographed her a few years ago, and she came back for a really special milestone shoot for her 40th birthday. I am so in love with her images, the way they show her evolution in style and self, and also my growth and evolution as a photographer. I am so happy to be growing in many ways alongside this powerhouse of a woman. And now a bit from Katrina on her experience:
"Approaching my 40th birthday and you can imagine all of the emotions that were coming to the surface. 40?! How? When? I swear, I was just 29.
I started looking back at my life and started to really look at all of the hats Ive worn and the labels that were attached accordingly. Wife. Mother. Widow. Wife again. Friend. Makeup Artist. Boss. Leader. Entrepreneur.
But what about me? And I mean ME. Katrina. Who was I under all of these labels?
I wanted to celebrate that and in the best way I knew how. With photos. I wanted my children to be able to look back at these photos and see Katrina. I've always been photographed as a mother or as an artist but never a shoot celebrating all that I am, all that I was and who I can be.
I did my own hair and makeup, because, well, I'm a professional makeup artist and needed my style to shine through. My being a control freak did not have any influence on this decision.
Jennifer is INCREDIBLE to work with. This was my second shoot and she makes it a breeze. She is incredibly organized and methodical which speaks to my Capricorn nature. She puts so much time and energy in makimg sure the shoot will portray exactly what you want. She directs effortlessly and you leave feeling empowered and excited for the reveal.
The reveal was incredible, she took my ideas and really brought them to life. She captured ME. I saw myself. The 40-year-old survivor who dug her way out of trauma, and grief who then was able to find love, happiness and success.
~Katrina"