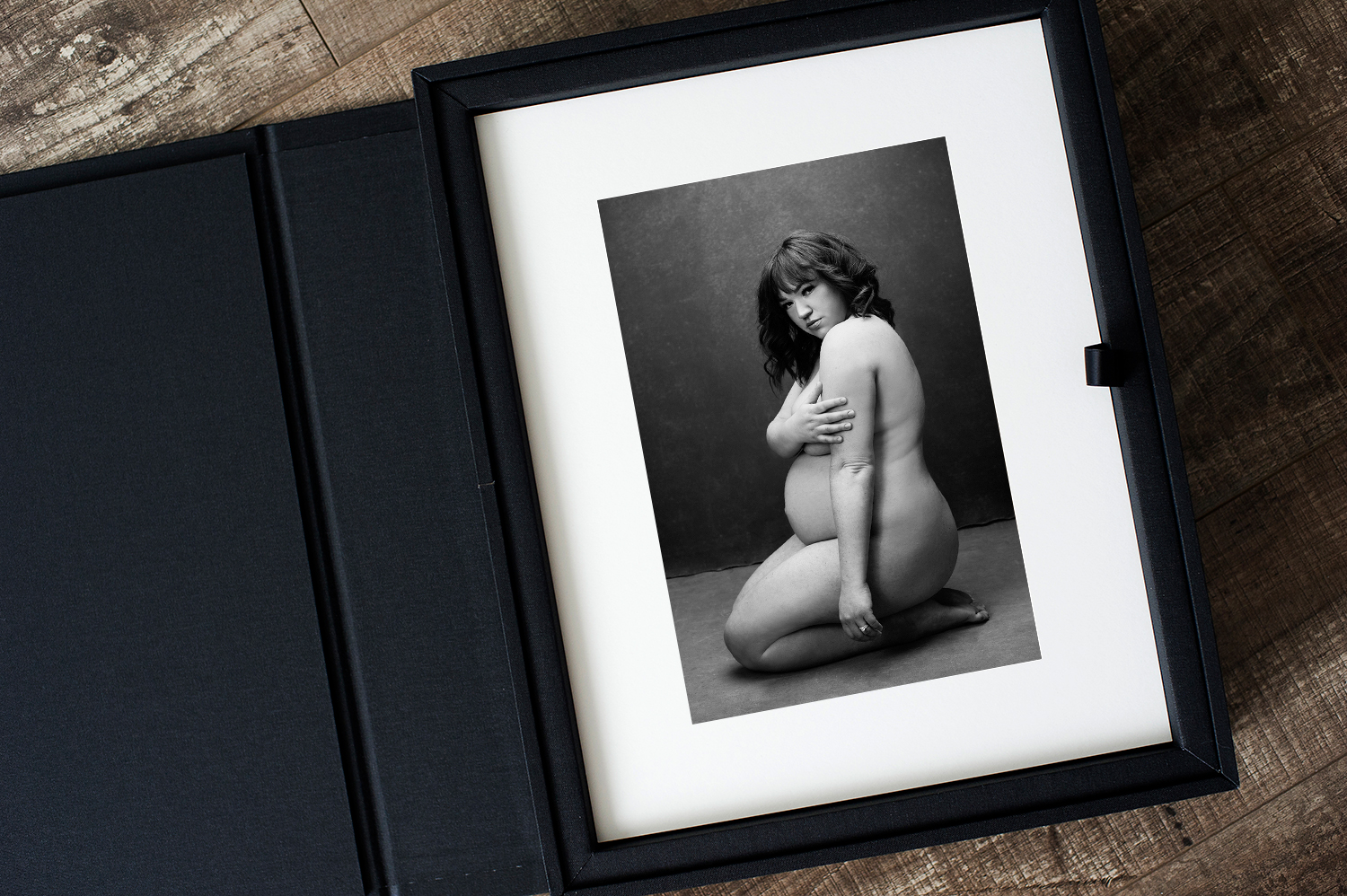 "I wanted to be photographed because the body is an amazing thing. As women we have the opportunity to create life and I find that to be very special. Our bodies are so powerful and I wanted to capture this snapshot in time of me carrying my child.
Being photographed by Jennifer was nothing shy of an honor. From the first time I met her during the consultation she was so kind, passionate about what she does, and professional. She takes great care in her work and the people she shoots. I felt comfortable working with her from the beginning.
The shoot itself was great. It was very low key and I felt very comfortable and safe. Jennifer did a great job of taking so many photos and different types as well so I knew I would have a lot to choose from. Jennifer gave great direction during the photos to make sure the photos looked great. I never once felt uncomfortable, embarrassed, or awkward being photographed.
Katrina who did my hair and make up did a fantastic job. She listened to what I wanted to look like and executed it perfectly. I felt very comfortable with her to give my opinion on any tweaks but I didn't even need to!
The reveal was so thought out. I felt very special. You could tell that she took great care in editing my photos and presenting them to me. All of my options were breathtaking. It was so hard to narrow down to the ones I choose. She made it so stress free and really just let me absorb all the photos and choose which ones called out to me the most. She was so happy for me to pick the ones I loved.
Looking at the photos I choose I am so happy with what I have. I know I will cherish them and reflect upon my time being pregnant for years to come." ~Michelle