"Our job is to make a difference in the world and to love people.  Our excuse is, we have a camera."
~Master photographer
David Edmonson
♥Welcome to Jennifer Brindley Portrait♥
Jennifer Brindley Portrait is a full-service portrait studio specializing in:
Contemporary Magazine-Style Portraiture
Personal Branding & Headshots
Maternity Portraits
Contemporary Intimate Portraiture (Boudoir)
Pet Portraiture
Couple's Portraits
Mother/Daughter Portraits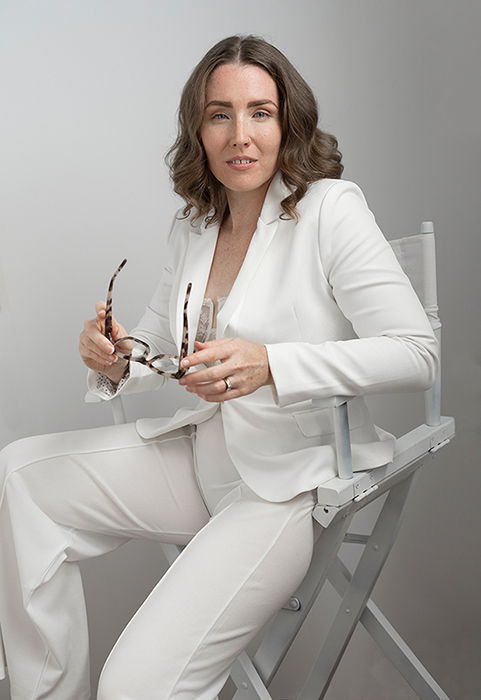 Hello! I am Jennifer Brindley, and I am an internationally accredited Master portrait photographer. ​
I have spent the last 15 years of my life dedicated to creating images for others through loving eyes.
I know what it is like to struggle to see your own beauty reflected back at you, to get lost in adult life and demands and want to find yourself again, to start fresh and want to be introduced to the person you have become. ​I have photographed thousands of women over the last fifteen years and there is nothing in the world I would rather do than to show you how magnificent you are.​
Whether you are looking for contemporary vanity fair style portraits, boudoir portraits, maternity photos, pet portraits or a couple's session, I can create a personalized shoot just for you. We can even include some personal or corporate branding images to round out your studio experience.
I absolutely love what I do:  every element from planning your wardrobe, working with my incredible team to style your hair and create flawless makeup that is as natural or extravagant as you would like, to directing you through every element of posing and expression from your eye lashes to your toe tips.  My job is to let you shine, to illuminate your personal style and brand of beauty and elegance.
I invite you to a personal session with me. It will change the way you see yourself.  Reconnect with the woman inside when you see her through my eyes. Let's find her together.
Contact me today to book your shoot!
The JBP studio is located at 6127A W Greenfield Ave in West Allis, WI. We are on the 2nd floor of the building directly above the famous Peanut Butter and Jelly Deli. The space offers BOTH natural light settings and studio lit sets.
​
We provide our Contemporary Portrait clients with the ultimate model for a day experience including custom professional hair & makeup services and access to our luxurious wardrobe with over 1,000 garments in sizes 00-24 as well as a vast accessories and jewelry collection.
 Each session is entirely private:  this is a day JUST FOR YOU.
​
Session Start Time:  10:00 am
Session Wrap Time:  2:00-3:00pm
Monday, Wednesday, Thursday.
Please note:
1. No children under the age of 10.
2. Studio portraits only – I am not available for on-location work.
6127A W Greenfield Ave, West Allis, WI
414.217.9014 [To book please fill out CONTACT FORM instead of calling]
Photography Studio Milwaukee
Milwaukee Portrait Photographer
Milwaukee Contemporary Glamour Portraits
Milwaukee Headshots and Personal Branding
Connect today to schedule your visit to the Milwaukee Portrait Studio located in West Allis for your own personal consultation.