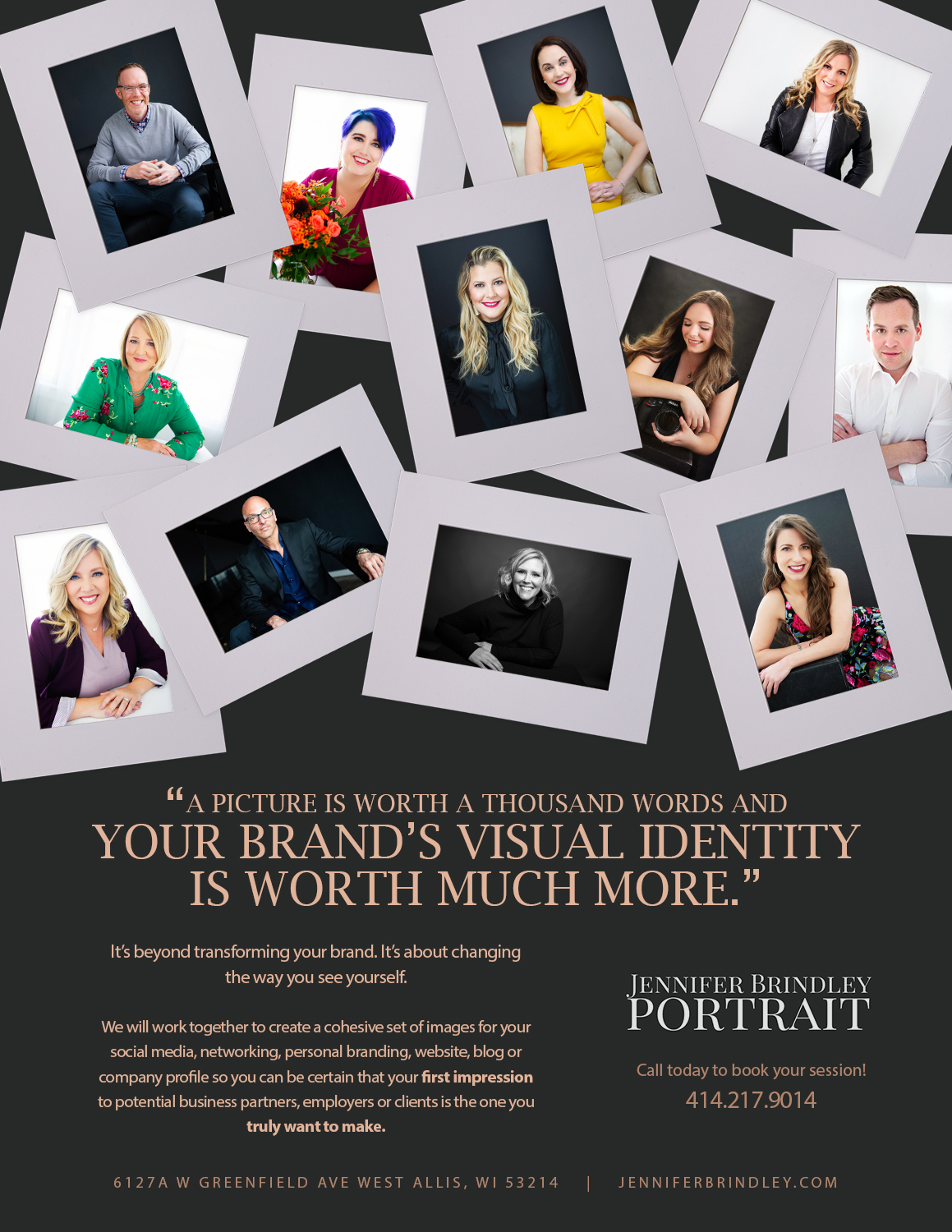 In the digital world today, we have become our own brand.
I can help you take your professional online presence to the next level with a
Contemporary Headshot and Personal Branding portrait session.
I specialize in photographing professionals and entrepreneurs in the Milwaukee metro area.  We will work together to create a cohesive set of images for your LinkedIn, social media, personal branding, website, blog or company profile, so you can be certain that your first impression to potential business partners, employers or clients is the one you truly want to make.  
——————————————————————–
All full Personal Branding sessions include:
-One-on-one wardrobe consultation and photo shoot design via email 
-Use of studio accessories /jewelry (optional)
-Professional Hair & Makeup services (optional)
-Full portrait session experience
-Multiple backdrops and lighting techniques for variety
-Full retouching included
-Private beautiful studio
-Live styling during your photo shoot
-Expert posing guidance from beginning to end
-In-person reveal & order session
*Contact me today for more information on your own Personal Branding portrait session!*

———————————————————–
CLICK HERE for the Personal Branding & Headshots Gallery
Milwaukee Headshots, Milwaukee Corporate Headshots, Headshots in Milwaukee, Milwaukee Headshot Photographer